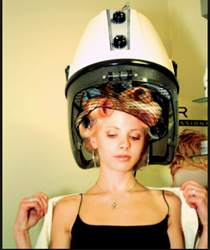 Marketing is crucial, as once students unfamiliar with their new environment find a beauty salon for their first appointment, odds are that this will be the one they stick with for the duration of their college career.
Austin, TX (PRWEB) December 04, 2013
Beauty salons are unique compared to other small business industries, because while they all differ in total budget, the overall level of user satisfaction is generally derived from the quality of employees. That said, While local mom-and-pop shops might lose out to corporate chains in total marketing dollars spent, they can capitalize on people's unparalleled loyalty to their stylists and compete with their larger counterparts by constructing an inviting environment and hiring skilled and personable employees customers will look forward to returning to.
However, while high-quality employees are obviously important, salons can't rely on simply skill and word of mouth for their marketing efforts. So for those salons looking to expand their brand awareness without busting their bank account, Study Breaks College Media has gathered some simple, affordable and effective strategies that small business owners and corporate marketing experts alike are using to stay relevant within the collegiate market.
Create Augmented Reality Ads
Few times are marketers able to establish their brand within the forefront of an exploding trend. Augmented reality gives local business owners just that opportunity.
By equipping one's print ad with augmented reality, one opens themselves up to the opportunity to incorporate video. For a beauty salon, this video content could incorporate anything from a tour of the salon to a meet-the-stylists feature to testimonials from happy customers. One can also use augmented reality to direct people straight to their Facebook page or website—perhaps to enter a contest or book an appointment.
Basically, augmented reality is cool, it's unique, it's locally untapped and investments from companies such as Google and Microsoft ensure that one's augmented ads will survive through a plethora of platform advancements. Also, few companies have implemented it yet, meaning it's the perfect opportunity to make one's salon stand above the rest and appear…cutting-edge…which is a quality that tech-savvy college students appreciate.
Go Mobile-Friendly
Business owners who have looked at the 2013 mobile trends know that one's brand image is judged by the creation of a mobile site itself. Marketingland reports that close to 50% of worldwide Internet users are using mobile devices as their primary mechanism for surfing the web. Meanwhile, a recent (but not-yet-published) survey of 260 students by Study Breaks College Media showed that 75% of students are most likely to access their social media through mobile phones. People—and college students with their ever-present smartphones, especially—are often turned off by businesses whose sites aren't mobile-friendly, and when searching for a beauty salon near campus, if a student isn't able to easily access a salon's site with their smartphone, they're not likely to move to their computer to check it out; they're likely to move on to the next salon on the list.
Personalize Social Media
Stylists are often seen as individually operating entrepreneurs under the same roof of the salon rather than simple employees, as they often supply their own equipment along with their own regular clientele. Salons willing to link to individual Twitter accounts from one account hub vastly improve the odds for any sort of virality, as they are automatically gaining the combined fan base of each stylist, while the stylists in turn have the credibility of the salon behind them.
Connecting employees with potential leads and encouraging interaction leverages salon popularity with individual sharing and by proxy boosts both ventures.
Give Away Coupons
One simple way for a business to separate itself from the competition—especially when vying for the business of students, who are typically strapped for cash—is to simply be cheaper. However, an even better idea is to be competitively priced and offer students ridiculous discounts. Whether on social media (and "like-gated," so students must "like" a business's page to access/redeem the coupon) or printed within a choice, trusted publication like a college magazine or student newspaper (perhaps redeemable through augmented reality), coupons offering awesome discounts will always be the quickest way to any college student's heart.
Improve SEO
Improving SEO is crucial for a business—especially one trying to win over customers in a competitive environment like a college town. New students unfamiliar with their new environment are likely to use the Internet to find a beauty salon for their first appointment, and odds are that (provided they have a good experience), this will be the one they stick with for the duration of their college career. This means it's crucial for a salon to pop up as one of the first Google results when desired keywords—say "beauty salons near UT campus"—are entered. To merely exist online isn't enough; what's important is ensuring that one's business is found.
Mobile data along with social media interaction is becoming increasingly important in deciding one's SEO. As an owner, it's crucial to do research and make sure one takes advantage of every nook and cranny Google offers within the system, using keywords, creating buzz, exchanging links and more.
Study Breaks College Media provides a one-stop solution for small businesses, providing them with big marketing strategies and delivering college students.
Study Breaks magazine is an award-winning line of monthly entertainment magazines for college students with a mission can best be explained through its slogan: We are college life. Published by Shweiki Media Printing Company, it is distributed in five Texas cities (Austin, Houston, San Antonio, San Marcos and Lubbock). (Studybreaks.com)