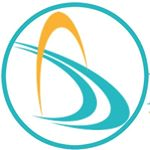 THIS IS WHAT WE DO. I am very proud of the staff thus far. - Tarek Greiss, CEO
COSTA MESA, Calif. (PRWEB) April 01, 2020
Beginnings Treatment Centers, a nation wide drug and alcohol addiction treatment center, Is taking an aggressive approach towards combating COVID-19 and keeping their clients and staff as safe as possible. As drug and alcohol addiction treatment is an essential business, they remain open and accepting new clients.
"THIS IS WHAT WE DO. I am very proud of the staff thus far.", said Tarek Greiss, CEO of Beginnings. "We are maintaining social distancing when practical and are following proper hand washing, disinfection procedures, and continuing mandatory staff training. Our clients need us. And society needs us to be here for our clients."
The Beginnings Treatment Centers Coronavirus prevention plan is an aggressive and fast moving approach but one that the entire staff and clientele is proud to have in place. As of March 25, 2020 our brave and dedicated staff continue to save and inspire lives. Teletherapy has been added as an option for current and new clients. All staff as well as clients are receiving mandatory training on COVID-19 as news becomes available from the CDC and WHO. Beginnings has a dedicated house in case an outbreak does happen where a quarantine will take place.
"Our entire staff has completed thorough mandatory training of COVID-19" that includes:

How to properly identify COVID-19 symptoms and act upon our policies immediately
Modes of transmission of COVID-19 and source control procedures
Tasks and activities that may expose clients and employees
Use and limitations of methods to prevent and reduce exposure
Exact procedure to take if an exposure incident occurs
Immediate steps and procedures to take if a staff member is experiencing symptoms
Beginnings is also hosting weekly recovery live streams on their Facebook page and are helping local community members find online AA groups to support lasting recovery during these troubling times.
Beginnings advises that if you have been putting off going to treatment, now is the best time to do so. Treatment centers such as Beginnings offer a clean, safe, and medically supervised environment, trained staff on the latest updates and procedures, as well as comfortable living arrangements and meals provided. While this pandemic is impacting all of our lives, you can do something to positively change yours.
Beginnings Treatment Centers are fully accredited by The Joint Commission, the nation's oldest and largest standards-setting and accrediting body in healthcare. This accreditation is the highest level possible for an addiction treatment center and reflects the rigorous standards of clinical excellence and comprehensive facilities necessary to achieve the accreditation.
Beginnings offers a full continuum of drug and alcohol addiction treatment including both inpatient residential treatment and intensive outpatient programs, along with an especially strong alumni program to help clients achieve a sustained and successful recovery. Beginnings accepts patients nationwide.
For Admissions or more information call: (800)387-6907