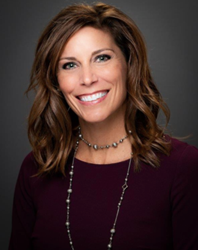 "Meredith brings an extensive background in both sales and education to the ExQ team. We are excited to welcome Meredith as we network across the country to build strong awareness about the value and impact of teaching Executive Function in Middle and High Schools." Sucheta Kamath, CEO, ExQ®
ATLANTA (PRWEB) June 30, 2020
Sucheta Kamath, Founder and CEO of ExQ®, a personalized training system designed to teach Executive Function, announces the addition of a new team member, Meredith Campbell as Senior Partnership Director. Meredith joins ExQ with a focus on expanding and growing the ExQ sales footprint and developing strong partnerships within the academic community and education channel.
CEO, ExQ, Sucheta Kamath shares, "Meredith brings an extensive background in both sales and education to the ExQ team. We are excited to welcome Meredith as we network across the country to build strong awareness about the value and impact of teaching Executive Function in Middle and High Schools. We are especially excited about Meredith's combination of curriculum implementation knowledge and her hands-on teaching background. During this pivotal time as schools work to shore up digital and eLearning curriculum, training, and professional development resources, we are excited to have Meredith help us share the ExQ Infinite Know How cloud-based, research informed program nationwide."
Most recently Meredith served various roles with Project Lead The Way, a national STEM curriculum and professional development company. After starting as a Director of School Engagement for the West region, she moved to Senior Director of the Partnership Team where she spearheaded the expansion of their Professional Development programming in the Higher Education realm. Prior to PLTW, Meredith worked as the Regional Partnership Manager for Reading In Motion, a nonprofit literacy program based out of Chicago. She helped pilot and grow the company's first expansion project in Las Vegas.
Meredith has an extensive background in the education vertical. She previously operated an independent education consulting group in North Georgia focused on achieving and maximizing student success. This was predicated by serving as an Education Program Specialist in a Metro Atlanta School District after starting her career as a classroom teacher, holding dual teaching certificates in both Special Education and General Education, as well as a Reading Endorsement. Meredith earned her teacher certification and a B.A. in Journalism and Public Relations from Georgia State University.
About ExQ®: Rooted in more than 20 years of cognitive neuroscience and Executive Function training expertise, ExQ® is a cloud-based patented system designed to enhance the brain's Executive Function through personalized game-based training that focuses on teaching students to learn how to learn. Learn more about a leading woman in technology, ExQ® Founder and CEO, Sucheta Kamath, and Executive Function training with ExQ® for School, for College, for Work, and for Life at https://exqinfiniteknowhow.com.