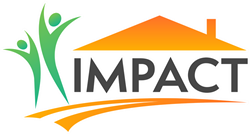 Impact investing is close to our heart. Community development is very important to Sudrania and we are thrilled to continue helping more funds in the CDFI space.
DOWNERS GROVE, Ill. (PRWEB) March 23, 2020
Sudrania Fund Services Corp ("Sudrania") is excited to announce the release of Seamless Impact, the latest version of their flagship fund administration platform, Seamless Investment Backoffice. Seamless Impact has been tailored to the needs of funds in the impact investment space - Community Development Financial Institutions (CDFI) as well as Environmental, Social and Governance (ESG) investments.
Impact investments are in need of more technology. Many funds have large transaction volume for small investment amounts. In the past, this posed an issue of making fund administration very expensive relative to socially conscious investment mandates. However, with the use of technology, Sudrania can now offer fund administration services at an optimized cost for these funds.
Sudrania is proud to play a part in the next generation of investment management. "We are happy to contribute our technology to community projects. Impact investing is close to our heart. Community development is very important to Sudrania and we are thrilled to continue helping more funds in the CDFI space," said Nilesh Sudrania, Founder & CEO of Sudrania.
The founding team and executives of Sudrania have more than 100 years of combined experience in providing fund administration and back-office services to investment managers, CDFI's and Impact Investment funds. Sudrania offers an extensive suite of services especially designed to allow investment managers to outsource their back-office operations and fund administration to third parties with outstanding technology and talent. For more information about Sudrania's Seamless Impact solution, please visit https://www.seamlessimpact.com/.
"Setting up an impact investment fund like MWM Fund is very difficult, without the support of others like Sudrania and the whole team. I can't imagine we would be where we are at now. They've rolled everything up into one nice suite of services. The biggest thing I look for when working with someone is how they understand the specific situation and that not everyone fits into the same box. As we continue to roll out more funds for all to invest in, Sudrania will be right by our side along the way," said TJ Osterman, Managing Member & Partner of Money With Meaning Fund ("MWM").
About Sudrania
Sudrania Fund Services Corp is a Chicago, IL based fund administrator marrying the power of cloud computing with boutique service model scaled for volume. Sudrania's Seamless platform (including Seamless Impact) is an integrated portfolio, fund, and investor accounting system with full scale general ledger system, capability to process millions of trades, and produce daily NAV for impact funds, hedge funds, crypto funds, commodity pools, mortgage funds. This integrated software system is equally capable of supporting automation of capital calls/distribution and other complex calculations for private equity and real estate funds as well as SPVs. In its short history of 3 years, Seamless platform has been shortlisted among top fund accounting system many times by industry leading publications. For more information, visit http://www.sudrania.com.
About MWM –
MWM is an Orlando, Fl based impact fund with a mission to destroy pre-conceived notions and rebuild America's core by investing in the people who need it! MWM pools the crowd's buying power together in a way what governments and non-profits can only dream of. It is MWM's mission to restore underserved American mortgages, neighborhoods, and communities to financial well-being and share the rewards with the investors. For more information, visit https://www.mwmfund.com.