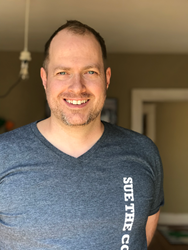 Sue The Collector has helped tens of thousands of consumers get legal help to fight various state and federal consumer law violations. The Attorneys at Sue The Collector have eliminated over 1 Billion in Debt and awarded Millions in cash to consumers.
FRANKLIN, Tenn. (PRWEB) December 31, 2018
SUE THE COLLECTOR, INC was recently recognized as one of the "Best Entrepreneurial Companies in America" by Entrepreneur magazine's Entrepreneur360™ List, a premier study delivering the most comprehensive analysis of private companies in America. Based on this study forged by Entrepreneur, SUE THE COLLECTOR, INC is recognized as a well rounded company that has mastered a balance of impact, innovation, growth leadership and value.
"After partnering with literally dozens of law firms across the United States, Sue The Collector, Inc has helped thousands of Consumers in America turn the tables on Debt Collection companies and help consumers recover millions in damages caused by reckless and illegal debt collectors that violate the Fair Debt Collections Practices Act, (FDCPA), The Telephone Consumer Protection Act (TCPA) and RESPA, TILA and SCRA Acts including numerous state laws such as California's Rosenthal Act. To date, the Lawyers have helped consumers cancel over 1 Billion Dollars in Debt and have recovered millions in fines and settlements.
With our partnership with OPENJAR Concepts in Temecula CA, we are poised for tremendous growth in 2019 and look forward to helping many more consumers get justice they deserve. Life's about to get better with SUE THE COLLECTOR." "Our annual evaluation of vetted data offers a 360-degree analysis of top privately-held companies across a multitude of industries," explains Jason Feifer, editor in chief of Entrepreneur Magazine. "They are deemed successful not only by revenue numbers, but by how well-rounded they are. The companies that make the list have pushed boundaries with their innovative ideas, fostered strong company cultures, impacted their communities for the better, and increased their brand awareness."
SUE THE COLLECTOR has been helping everyday consumers fight back against illegal debt collections whenever third party collectors break the law in an attempt to collect a consumer debt, and help American consumers file lawsuits against banks, lenders, payday loan companies, student loan servicers and mortgage servicers, debt buyers and third party debt collectors that violate State and Federal Consumer Laws. Our qualified Attorneys and Law Firms have been recovering MILLIONS for consumers that have been victimized by organizations that wish to break the law to collect debts. Our website found at https://www.suethecollector.com/ has helped tens of thousands of innocent consumers find justice.
We also help victims of IDENTITY THEFT stop collectors from harassing them over debts that do not belong to them. We also help consumers remove Credit Reporting Errors that Transunion, Equifax and Experian refuse to delete that are legitimately incorrect, including awarding consumers with cash settlements for those errors. Unlike other "Credit Repair" companies that charge consumers, we actually help consumers litigate against the Consumer Reporting Agencies and the furnishers of incorrect tradelines that wish to publish errors well after they have been proven to be incorrect. Consumers never have to pay us a dime for any legal services rendered and we don't charge consumers for our help. Attorneys recover their fees from the defendant in a separate award.
We graciously thank ENTREPRENEUR magazine for recognizing our company. It's truly an honor! Honorees were identified based on the results from a comprehensive study of independently owned companies, using a proprietary algorithm and other advanced analytics. The algorithm was built on a balanced scorecard designed to measure five metrics reflecting major pillars of entrepreneurship—innovation, growth, leadership, impact and business valuation. To learn more about SUE THE COLLECTOR, visit https://www.suethecollector.com/. For additional details on the E360 List and the companies recognized, visit: entrepreneur.com/360 ###
ABOUT ENTREPRENEUR MEDIA INC. For 41 years, Entrepreneur Media Inc. has been serving the entrepreneurial community by providing comprehensive coverage of business and personal success through original content and events. Entrepreneur magazine, Entrepreneur.com, GreenEntrepreneur.com and publishing imprint Entrepreneur Press provide solutions, information, inspiration and education read by millions of entrepreneurs and small business owners worldwide. To learn more, visit entrepreneur.com. Follow us on Twitter or Instagram at @Entrepreneur and like us on Facebook at facebook.com/entmagazine.
ABOUT SUE THE COLLECTOR @suecollector , INC. Since 2014, Sue The Collector has been helping consumers turn the table on Debt Collectors that wish to violate the law in attempts to collect consumer debts. Entrepreneur Jarred D. Johnson @jarreddjohnson started Sue The Collector after he experienced debt collectors trying to intimidate and harass him and his family over debts that were no longer collectible. Jarred studied and learned what he knows about business by following and learning from CAMPING WORLD CEO Marcus Lemonis, as seen on THE PROFIT on CNBC. For 1.5 years, Jarred studied and emulated many of Marcus Lemonis ideas, such as "PEOPLE, PROCESS, PRODUCT" and attended many seminars Marcus ran in an attempt to learn as much as he could. Marcus was a direct inspiration for success. @MarcusLemonis