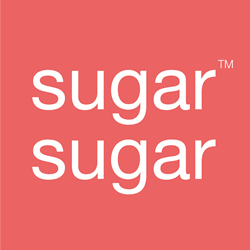 "Sugar Sugar is uniquely positioned to start developing in Miami-Dade, Broward, and Palm Beach Counties, with further expansion up the East Coast past Orlando," said Patrick G. Meglio. "Our brand development will be strategic and calculated."
MIAMI (PRWEB) January 10, 2023
Sugar Sugar™, a franchising innovator in hair removal and organic skincare services, announced today that it is expanding nationwide in a big way. Through a 20 -unit area developer agreement, Patrick G. Meglio, CEO of National Branded Concepts, Inc. is set to aggressively expand Sugar Sugar's presence along Florida's east coast, from Miami to Cape Canaveral. Meglio, a lifelong entrepreneur and 35-year veteran of franchise development, has chosen to partner with Sugar Sugar™ as his next project.
"Sugar Sugar is a brand that will succeed nationwide because of its unique array of organic services and cost-effective smaller footprint of only 1,000 to 1,250 square feet. My wife Lynette and I are partners on this venture, combining our individual work skills and experience," said Meglio. "After spending 25 years in corporate America at MTV, AOL, and Time Warner, Lynette was ready for a change."
As an industry leader and disruptive force in both the hair removal and skincare sector, Sugar Sugar recognizes that clean beauty is at the forefront of the health and beauty industry.
"Consumers are pushing for better products and services and that is what attracted us to invest in the brand," said Lynette Meglio. "Through Sugar Sugar, we are going to help other women create their own path to financial independence. One of the key driving forces to the rapid development of Sugar Sugar ownership is the low barrier to entry, which will open many new doors for women looking to be in business for themselves, but not by themselves."
Patrick G. Meglio has a national multi-unit and multi-brand franchise portfolio in restaurants, hair salons, and family entertainment centers.
"Sugar Sugar is uniquely positioned to start developing in Miami-Dade, Broward, and Palm Beach Counties, with further expansion up the East Coast past Orlando," said Meglio. "Our brand development will be strategic and calculated."
According to the James Madison Institute, Florida consistently ranks as one of the best states for business. Orlando and Miami top WalletHub's charts for the most business-friendly cities in the country with Jacksonville and Tampa rounding out the top ten.
"There is a tremendous opportunity for Sugar Sugar's expansion in every Florida market with hundreds of people moving to Florida daily," Meglio added.
The sunshine state's migration rates will not slow down anytime soon and, according to Movement Mortgage, out of the 8.9 million people who changed their addresses at the onset of the pandemic, 28 percent of them moved to Florida. The state will have over 845 new residents every day for the next three years.
"This is why the 20-unit contract is just a bare minimum development schedule and I estimate this territory can hold upwards of 50 high-grossing franchises if spaced properly as the population continues to grow," said Meglio.
The husband and wife team are working diligently to get their "pilot" location opened in the first quarter of 2023 and seeking highly motivated franchisees to join the Sugar Sugar culture as new markets and suitable real estate are identified throughout their development territory.
The cornerstone of Sugar Sugar is its commitment to creating a better way to smooth, hairless skin through the highly sought after "sugaring hair removal." When performed correctly, sugaring is widely considered a superior method of hair removal to traditional waxing or threading. Its fast-growing recognition is spurred by social media platforms and advancing interest. Sugar Sugar services are considered less painful, with better results than waxing.
"We see at least one to two new clients a week walk in with TikTok open, asking 'is this what you do?'" said Aimee Blake, Sugar Sugar founder and CEO. "Popularity is growing quickly. For us, it is always going to be about maintaining consistency and responsible growth."
Sugar Sugar adds three correlated revenue and upsell streams with organic airbrush tanning, natural vegan facials, and a services suite coined "Brow Science™". From there, the key to consistent revenue is Sugar Sugar's simple, risk-free membership program, which provides revenue predictability for its franchise owners. This includes access to a customized number of services, savings per service, discounts on exclusive retail products, and easy upsell potential. All services feature the use of proprietary, industry-leading techniques, with organic, and non-toxic vegan products in an inspiring space.
"If you want to have strong results, you obviously must have an incredible product with amazing customer service, but you also need to build a great culture," said Blake. "From race to age, gender and beyond, diversity in all its forms stimulates innovation. While the trends are positive, women still face more obstacles and barriers than other entrepreneurs when starting and growing a business. Sugar Sugar intends to eliminate the barriers that thwart growth and opportunity while sparking productivity, job creation."
About Sugar Sugar:
Headquartered in Scottsdale, Ariz., Sugar Sugar has innovated and transformed the traditional hair removal/skincare salon into a thoughtfully inspired boutique experience. Created to accentuate the member and guest experience in all aspects, Sugar Sugar is more than just sugaring hair removal, natural custom facials, and organic spray tans – it's skincare/service elevated. With proprietary products and services focused on every skin type, "Sugarists" create fun experiences within a sophisticated environment. Through its risk-free and affordable membership program, Sugar Sugar carefully considers each guest's needs and routine by providing personalized services and convenient booking capabilities online and with the mobile app. The brand also focuses on industry leadership and elevating the profession of skincare artists and their important work by creating a healthy culture that rewards and respects their artisanal talents. For additional franchise information, visit http://www.mysugarsugar.com.
###