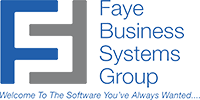 Woodland Hills, CA (PRWEB) September 22, 2016
SugarCRM Elite Partner Faye Business Systems Group today announced the launch of their West Coast SugarCRM User Group. The West Coast SugarCRM User Group is dedicated to bringing together Sugar Users, Admins and anyone interested in keeping their finger on the pulse of all things SugarCRM and CRM industry related.
In anticipation of a December SugarCRM Workshop being held in Los Angeles in early December, FayeBSG is encouraging everyone to register for their LinkedIn West Coast SugarCRM User Group, which can be found here: https://www.linkedin.com/company/sugarcrm-fayebsg.
The West Coast SugarCRM User Group on LinkedIn will be a social community providing updates on Live Events, Webcasts and Discussions on all things Sugar. Additionally, all communications about the December SugarCRM Workshop will be first announced in the Linkedin feed and members will also be able to pre-register there for the in-person workshop.
About Faye Business Systems Group
FayeBSG is the #1 SugarCRM Partner in the world among 650+ global partners. As leading partners of QuickBase, NetSuite, Sage and Act-On, FayeBSG has been recognized by Inc. 5000, and CIO Review as one of 20 most promising CRM and ERP solutions providers for 2015. FayeBSG specializes in a variety of custom software solutions to meet client needs. Services include software development, project management, packaged software implementations, custom software implementations, integration, consulting, training, and support.
Known for their breadth of SugarCRM Integration Add-On Products and custom software solutions, FayeBSG has built Sugar integrations with ERP software, credit card processing, project management, phone systems, and more. Specializing in extensive multi-layered CRM, ERP and marketing integrations, FayeBSG concentrates on a wide array of high value CRM, ERP and marketing automation development and consulting services.
For more information, call (818) 280-4820, email info(at)fayebsg(dot)com, or visit http://www.fayebsg.com. Connect with Faye Business Systems Group on LinkedIn, Facebook, Twitter or YouTube.