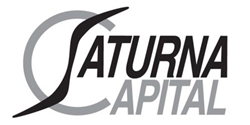 BELLINGHAM, Wash. (PRWEB) November 25, 2019
Saturna Capital Corporation (Saturna), adviser to the Amana Mutual Funds, announced that the Amana Participation Fund (AMAPX, AMIPX), which invests primarily in income-producing securities called sukuk, has surpassed a milestone $100 million in assets.
The Participation Fund is the first mutual fund for US investors with a portfolio focusing exclusively on sukuk and Sharia compliant investment certificates. Saturna notes the Fund appeals to institutions and individuals, particularly retirees and pre-retirees, who seek a long-term investment vehicle providing current income and higher potential for principal protection than equities.
The Participation Fund derives its name from the way sukuk are structured to share risk and income among participating investors, who jointly own the assets that underlie the securities. While sukuk are neither bonds nor equities, they share similarities with both. Sukuk are investment certificates that reflect an undivided beneficial ownership interest in an underlying, income-producing asset.
"We view this as an important milestone in the success of the Participation Fund as well as Saturna Capital. Sukuk were virtually unknown to US investors when we launched the Fund four years ago but are now recognized as a unique portfolio diversification option under the Amana Mutual Fund family name," said Jane Carten, president of Saturna Capital. "Sukuk are catching US investors' attention due to popular features such as stable income, similarity to conventional bonds, and historically lower volatility than stocks. Because their performance has low correlation with either stocks or bonds, they help to diversify risk, and investors get that."
"Historical data show sukuk do not move in lockstep with equities or conventional fixed-income securities in the same market environment," says Participation Fund manager Patrick Drum. "For example, sukuk weathered the Global Financial Crisis and the eurozone debt crisis with less volatility than conventional bonds."
Sukuk global issuance faces rapidly rising demand worldwide, including among US institutional and retail investors. The International Islamic Financial Market's Sukuk Report 2019 tracks US$443.8 billion in sukuk outstanding globally, compared to US$321 billion in 2015, the year the Participation Fund was launched.
Drum also identifies the emergence of "green sukuk," issued to finance climate change and environmental mitigation projects, which he believes will fuel further global demand in Islamic securities. "Our research shows that green sukuk successfully achieve their dual mandate to align investors' faith-based objectives with climate mitigation objectives," Drum said.
Sukuk differ from conventional bonds in that they do not pay interest, which is prohibited by the Islamic faith, placing them among the few fixed-income options suitable for a halal investing program. To help educate US investors about sukuk, Saturna and the Amana Funds created an explainer video, viewable on the Amana Funds' YouTube channel and the Fund's website, as well as a series of white papers accessible on http://www.amanafunds.com.
Since 1986, the Amana Funds have served Muslim American investors and have garnered appeal beyond this demographic, growing to over $3.5 billion in assets as the largest fund family of its kind in the US. To ensure the Amana Funds' investments meet the requirements of the Islamic faith, Saturna Capital engages Amanie Advisors Sdn Bhd, a leading consultant specializing in Islamic finance.
The Amana Participation Fund, traded under the tickers AMAPX and AMIPX, offers both Investor and Institutional Shares on major platforms such as National Financial Services (Fidelity), Charles Schwab, Pershing LLC, and TD Ameritrade.
Patrick Drum is a Chartered Financial Analyst Charterholder (CFA), a CERTIFIED FINANCIAL PLANNER, and holds a master's degree in business administration (MBA). He travels periodically to Asia and the Middle East to conduct primary research and to meet directly with sukuk issuers. He is also the portfolio manager of the Saturna Sustainable Bond Fund that is part of the Saturna Investment Trust fund family.
Elizabeth Alm, a Chartered Financial Analyst Charterholder (CFA) and a senior financial analyst at Saturna Capital, is Deputy Portfolio Manager of Participation Fund.
For more information about the Amana Funds, please visit http://www.amanafunds.com or call 800-728-8762.
About Saturna
"Values-Based Global Asset Managers"
Saturna Capital Corporation, established in 1989 in Bellingham, Washington, is an investment adviser with US$4 billion in assets under management globally, providing investment advisory services to mutual funds, institutions, businesses, individuals, and endowments.
Saturna Capital is adviser to the Amana Mutual Funds (Amana Growth Fund, Amana Income Fund, Amana Developing World Fund, and Amana Participation Fund) that follow principles of Islamic finance.
Saturna Capital is also adviser to the Saturna Investment Trust, consisting of nine mutual funds: Sextant International, Sextant Growth, Sextant Core, Sextant Global High Income, Sextant Bond Income, Sextant Short-Term Bond, Saturna Sustainable Equity, Saturna Sustainable Bond, and the Idaho Tax-Exempt Fund.
Saturna Sdn. Bhd., located in Kuala Lumpur, Malaysia, is a wholly-owned subsidiary of Saturna Capital, specializing in Islamic investment advisory services for individuals and institutions.
Saturna Capital has three other wholly-owned subsidiaries:Saturna Brokerage Services, located in Bellingham, Washington, provides general discount brokerage services and distributes Saturna's affiliated mutual funds; and Saturna Trust Company, headquartered in Henderson, Nevada, provides trust services to families, charities, trusts, estates and retirement plans. Saturna Environmental Corporation provides environmental education and other programs at its historic camp facility in the Northwest's Cascade Mountains.
Please consider an investment's objectives, risks, charges and expenses carefully before investing. To obtain a free prospectus or summary prospectus that contains this and other important information about Saturna's affiliated funds, call toll free 800-728-8762 or visit http://www.saturna.com. Please read the prospectus or summary prospectus carefully before investing.
The Amana Mutual Funds limit the securities they purchase to those consistent with Islamic and sustainable principles. This limits opportunities and may affect performance. The Saturna Sustainable Funds limit the securities they purchase to those consistent with sustainable principles. This limits opportunities and may affect performance.
The Participation Fund limits the securities it purchases to those consistent with Islamic principles. This limits opportunities and may affect performance. Fund share prices, yields, and total returns will change with market fluctuations as well as the fortunes of the countries, industries, and companies in which it invests. Foreign investing involves risks not normally associated with investing solely in US securities. These include fluctuations in currency exchange rates, less public information about securities, less governmental market supervision and the lack of uniform financial, social, and political standards. Foreign investing heightens the risk of confiscatory taxation, seizure or nationalization of assets, establishment of currency controls, or adverse political or social developments that affect investments. The risks of foreign investing are generally magnified in the smaller and more volatile securities markets of the Participation Fund. Sukuk are specifically structured to adhere to Islamic investment principles, but also must be engineered to be economically feasible in order to attract investment. Sukuk structures may be significantly more complicated than conventional bonds and often include a series of entities created specifically to support the sukuk structure. In addition, sukuk are largely created in or otherwise subject to the risks of developing economies, many of which have weak or inconsistent accounting, legal, and financial infrastructure. The Fund is non-diversified and may invest a larger percentage of its assets in fewer issuers, which may cause the Fund to experience more volatility than diversified funds.