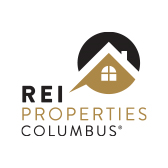 This is a tremendously stressful and challenging time for everyone.With unemployment continuing to rise, tenants are likely anxious about making their rent, while landlords worry about mortgages and real estate taxes.With that in mind, keep good, open communication top of mind.
COLUMBUS, Ohio (PRWEB) July 09, 2020
COVID-19 is here to stay, at least for a while. To that end, landlords should develop the best game plan, both for their tenants and themselves. Jeff Ihelnfield, founder of REIProperties Columbus since 2005, suggests including the following tips for landlords developing an ongoing "Coping with COVID-19" strategy.

Typically, landlords prequalify rental applicants. This avoids wasted time. Prequalifying individuals is even more important now as we are being asked to keep our social interactions at a minimal. With COVID-19, the best way to verify a prospective tenant's identity is not a face to face meeting, but electronically, via Zoom, Skype or FaceTime. A scanned ID should suffice now too. If a face to face meeting is needed, make sure you practice safe social distancing, do it outside, make it brief and wear masks!

Under the present circumstances, this is the time to be as accommodating as you can. However, it is not time to throw your new tenant procedures aside. Stick as best you can to your tenant screening policies. Verify identity and run credit checks. These safeguards can be implemented regardless of the pandemic.

Stay at home orders and/or quarantines may certainly impact showings if/when you have a unit turning over. If you can, try to wait until a unit is empty and thoroughly cleaned and disinfected before showing it. This protects both you and the prospective tenant. Another option, is to show a unit digitally, using a slideshow, video or even a virtual tour.

Cleanliness and Sanitation
Following health department guidelines and CDC standards is critical right now. The good news is that household disinfectants and soap and water can combat the virus if it lingers on a surface. In addition, a number of professional cleaning companies have stepped up to provide sanitation services too. But before you hire one, be sure to do your homework. Make sure they are reputable, that you know what you are getting and check to ensure the company has a good track record.

If you own and/or manage a multifamily unit dwelling, you may need to put restrictions in place when it comes to the building's common areas. If this is the case, make sure these restrictions are clear and understood by your tenants. Encourage everyone to comply. Afterall, it is in everyone's best interest!

This is a tremendously stressful and challenging time for everyone. The pandemic continues to test us in ways we never could have imagined. And with unemployment continuing to rise, tenants are likely anxious about making their rent, while landlords worry about mortgages and real estate taxes. The struggle is real! With that in mind, keep good, open communication top of mind. Compassion and understanding go even further in a crisis. Remember, we truly are #AllInThisTogether