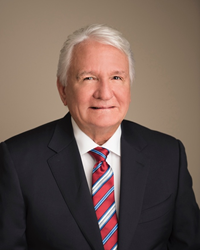 Ultimately, we will need consistent international protocols for processing passengers if we expect to get back to some form of normalcy in scheduling.
NEW YORK (PRWEB) June 18, 2020
Build it and they will come. At least that is the hope for LaGuardia Airport and its new Terminal B, which opened last week in New York. But as consumers desperately search for a proper balance between social distancing and safe interaction, as well as options for a summer vacation, turbulence in the airline industry remains unstable. The remaining months of 2020 are critical for an industry that impacts millions of workers, directly and indirectly, and represents approximately 5 percent of America's GDP. As businesses begin to emerge from the pandemic, indications of a potential "second wave" appear to stymy a sustainable recovery and reinsert fear in the minds of consumers around the world. So, what is the status of the airline industry? What are airlines doing to get back to work and how are they making it safe for employees and customers? What type of regulations and government mandates are being placed on airlines and will the airline industry be able to comply in a timely and efficient manner?
Throughout the summer, ExpertFlyer will post a series of articles to its blog to offer updates and insight regarding the status of airline travel and address the growing number of questions related to new regulations, passenger rights and responsibilities, and measures airlines are taking to ensure crew and passenger safety. As the world continues to adjust to lifestyles (temporary or permanent), new rules for public interactions, and changes to airline travel, ExpertFlyer will invite industry insiders to help consumers navigate through frequent changes in industry practices and policies and determine what it means for them, and the future of air travel.
The first installment in this series addresses several topics including airline bailouts and government ownership, safety, international protocols for passenger processing through airports and other topics associated with the first stage of travel recovery. To help address these, and other issues from the perspective of both the airline industry and consumers, ExpertFlyer invited David Banmiller and Charlie Leocha to offer their expert thoughts on the topics.
David Banmiller is the former CEO of Pan Am, Sun Country, and Aloha airlines, and author of Turbulence, his memoir about life in the airline industry. Banmiller is probably best known for breathing life into airlines after taking them out of bankruptcy, which is how he was given the nickname, The Airline Doctor.
Charlie Leocha is a renowned travel writer, president and co-founder of Travelers United, a non-profit, 501c3 consumer travel advocacy group, and author of the book, Travel Rights, which clearly describes the specific rights of travelers in dozens of scenarios. He has appeared on hundreds of TV and radio programs and was the first consumer appointed to the Advisory Committee for Aviation Consumer Protections.
During a recent podcast from his home in Ireland, David Banmiller shared his thoughts about a very complicated and costly industry, its impact on world economics, why government ownership of airlines is a bad idea, and why an international plan for processing passengers is essential to getting back to business as we knew it.
"After 911, we created the TSA and other security measures that are essentially the same around the world," Banmiller explains. "Ultimately, we will need consistent international protocols for processing passengers if we expect to get back to some form of normalcy in scheduling."
As a consumer travel advocate, it was rare to find Charlie Leocha agreeing with David Banmiller's thoughts about the airline industry but he does concur with David when it comes to consistency in rules and processes across the globe in order to get people moving again.
"We need to get rid of all quarantines," explained Leocha, referencing the 14-day self-quarantine for all travelers entering parts of the U.K. "We need a temporary (one-year) FAA rule to enforce masks on planes, just like the fasten-your-seatbelt rule and need consistent airline actions and consistent airport regulations. Having a patchwork system will not develop confidence, only confusion. We need to have enforceable rules and we need the airlines to buy into it," he added. And that's about where agreeable topics begin and end for the two industry insiders, which is what makes the Q& A educational and insightful.
"David and Charlie are both seasoned experts in the travel industry with differing views, one from the perspective of the airlines and the other from the perspective of the passenger," said Chris Lopinto, president of ExpertFlyer.com. "Their opposing perspectives will give readers an insider's view from both sides of an argument and allow them to draw their own conclusions based on their insightful commentary."
To listen to David Banmiller's entire interview with ExpertFlyer and read Charlie Leocha's views on the current status of the airline industry, visit ExpertFlyer's blog.
About ExpertFlyer.com
Each month, ExpertFlyer's One-on-One blog goes face-to-face with the travel industry's leading decision makers to discuss and address topics relevant to many of today's business and frequent travelers.
ExpertFlyer.com was conceived and created by an eclectic team consisting of a veteran elite tier frequent flyer, an airline captain and corporate travel manager, and information technology professionals to deliver a 24/7 real time powerful air travel information service. The company provides its subscribers and corporate travel managers alike with a complete, concise and efficient way to access the ever-changing details of worldwide air travel information. For more information, please visit expertflyer.com.
Stuck in the middle seat again? Download the free Seat Alerts app from ExpertFlyer and get the window or aisle seat without hassle or frustration.