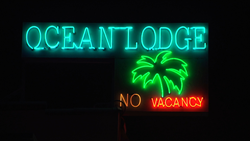 WILKES-BARRE, Pa. (PRWEB) April 08, 2021
The travel industry was completely gutted by the global pandemic. Hotels were shuttered. Housekeeping staff furloughed. Planes were parked and domestic carriers have reduced routes/service. Public rest stops were closed making road trips improbable. Restaurants remained empty. Travel guidelines changed frequently and with limited notice.
Infection rate, restrictions, and the fear of being stranded crippled international travel. Strict post travel quarantine requirements (14 days) in states like NY, NJ and PA prevented most everyday citizens with limited paid time off from traveling last summer. All of these limiting factors will have a major impact as the travel industry tries to find it's footing in the post pandemic era.
A tidal wave of demand is coming and here's why:
Travel Intentions Pulse Survey (November) indicated that 67% of Americans indicate that they plan to take a "drive to" vacation within the next 6 months resulting in 75 million reservations.
International travel restrictions, reduced routes by airlines and trailing vaccine access internationally, are all significant impediments to Americans traveling abroad. "The lack of international travel, combined with both a reduction in the amount of available vacation inventory on the market because of massive hotel closures and pent-up demand from guests who skipped a trip last year, will overrun supply on domestic travel destinations," predicts industry expert, John Dowd, President of Sundance Vacations. "Some hotels have permanently closed their doors. There will simply not be enough supply to meet demand domestically this travel season. Customers who got accustomed to a very short booking window will be disappointed by no vacancy messages."
Simple supply and demand economics also indicates that consumers should expect rates to surge as many hotels operate on flexible price models and yield management similar to airline seats. "We've seen this for years with airline pricing," explains Dowd. "The last seat on the plane costs more. We believe that domestic carriers, whose profits have been crushed, will be slower to add capacity and therefore we predict limited availability for seats resulting in higher fares."
Rising ticket cost and limited flights add another factor that will drive demand for nearby locations as the 112 million people who live on the eastern seaboard flock to "drive to" destinations.
The travel industry tracks the booking window; the amount of time between booking and departure. "The uncertainty of travel restrictions has caused our average booking window to be reduced to as little as 14 days," states John Dowd. "Last summer, people could wait till the last minute and still find an abundance of choices. But all of these factors point to a severe shortage of vacation inventory on the horizon."
Parks and attractions are also operating under capacity restrictions. Dowd advises, "Travelers who plan early will be the most successful in securing reservations for top restaurants and popular attractions."
"People who have witnessed a tsunami will describe the water being completely sucked off the beach in the moments before the giant wave roars back to crush the shore. We're at that point in time in the cycle," concludes Dowd. "As the pandemic subsides, the pent-up demand for travel will come crushing down."
About Sundance Vacations
Sundance Vacations is a national travel company that specializes in destination-based vacation accommodations. Sundance has been a leader in the travel and hotel industry for nearly 3 decades and operates several boutique hotels and manages many vacation properties domestically. Sundance Vacations is headquartered in Wilkes Barre, Pennsylvania, and maintains offices in Pittsburgh, Harrisburg, Whitehall and King of Prussia. The company also has an office located in Parsippany, New Jersey, and four call centers located throughout Northeastern Pennsylvania. Sundance Vacations placed in the Best Place to Work in Pennsylvania by Best Companies Group for four consecutive years and was the platinum winner for "NEPA Best Places to Work - Working through COVID 2020." The company has also been honored twice as one of the Fastest-Growing Travel Companies in Pennsylvania by Inc. 500/5000.
Contact:
Valerie Burke
Director of Customer Experience & SEO
1-800-220-9400 x 1077
vburke@vacmail.com