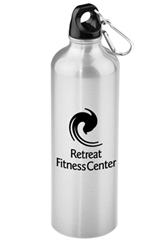 Corporate gifts can be tricky. These days people are looking to have less clutter, and are often overwhelmed with stuff.
CHICAGO (PRWEB) November 15, 2018
The holiday season is upon us, and it is a time for businesses to show customers their appreciation. Corporate gifts can be tricky. These days people are looking to have less clutter, and are often overwhelmed with stuff. Sunrise Hitek has a well curated selection of customizable gifts that will be welcomed; not re-gifted!
The UL certified Wireless Power Bank 5000 with Qi wireless charging is a great gift option with 5000mAh capacity, dual input (8-pin Lightning and Micro USB), dual USB output (fast charging up to 2.1A), and large wireless charging area (1A output). It also includes one Micro USB charging cable. UL Certified battery for safety and reliability. Custom branded power banks make great client gifts and project a premium image for any business.
Custom 3D USB Drives are one of the best leave-behind gifts! These miniature products look so cute and are also very functional. Clients will never throw something like this away – making it truly a gift that keeps on giving.
Aluminum Water Bottles featuring company logo are a great gifting go-to. With its single-wall aluminum construction, this reusable printed bottle is a winner for cold drinks and a great alternative to disposable bottles. The screw-on lid with metal carabiner clip makes this imprinted bottle portable in a variety of settings. Also an easy way way to spread brand image with an item everyone uses!
One more great option is the Portable Bluetooth Speaker. This premium portable speaker works with any Bluetooth-enabled mobile phone, tablet, and laptops. Features a high quality aluminum alloy finish and laser etched logo. This speaker easily pairs to devices wirelessly and is also compatible with TF cards, FM and AUX. When fully charged, the rechargeable 300 mAh battery provides up to 2.5 hours of music playtime, 4.5 hours of talk time and 20 hours of standby time.
About Sunrise Hitek
Sunrise Hitek is a leading maker of protective gear for schools' 1:1 technology programs. HITEK has been designing tech accessories since 2013 and expanding ever since. Their primary customer are K-12 schools, leading them to recently develop the hitekcases website specifically for the educational sector. Sunrise Hitek Group, LLC, also operates Sunrise Hitek, a leading color printing company based in Chicago. As a G7 Qualified Master Printer, Sunrise is uniquely qualified among protective gear makers to offer a wide array of customization options, ensuring the most consistent and accurate color reproduction. Sunrise is an Inc. 5000 company established in 1988 and employs the most advanced equipment and technology, such as G7-certified HP Indigo and UV flatbed presses, and digital die-cutting, to create best-in-class products. A privately-owned enterprise, the company is based in Chicago and sells products worldwide.