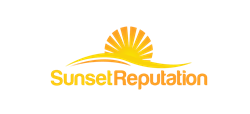 (PRWEB) September 03, 2014
Sunset Reputation has announced the introduction of a host of new reputation management services, many of which are designed to benefit very specific professions. Among the most recent introductions included services created for bailiffs who have encountered reputation issues, which is an unfortunately commonplace occurrence.
As officials in courts of law, it is quite often the case that bailiffs encounter individuals with the proverbial "axe to grind," ultimately resulting in bailiffs and other court officials having to deal with unfounded attacks on their reputations. Since it is very important that all court officials maintain an upstanding reputation, this sort of attack can be quite damaging and requires immediate corrective action.
"It is our goal for these new services to provide a means through which court officials, including bailiffs, can rectify their reputation management issues in a way that prevents their livelihood from being negatively affected," said Brandon Hopkins of Sunset Reputation. "We have worked very diligently in designing these new services, and we firmly believe that the new services will be able to have a profoundly positive impact on any court official we ultimately work with."
According to Hopkins, the new services have been thoroughly tested for efficacy by Sunset Reputation and are available immediately. The firm is known throughout the reputation management industry for its ability to yield overwhelmingly positive results for its clients in a very timely fashion, which is obviously beneficial for clients seeking expedient results. While Hopkins noted the importance of taking action in a timely fashion, he also indicated that the firm is able to generate positive outcomes on information that has been allowed to linger for extended periods of time.
"This is a results-oriented industry," said Hopkins. "We spend a great deal of our time working to ensure that our services generate the best possible results for our clients, regardless of the circumstance. Through the availability of these new services, we feel that bailiffs and other court officials can experience very positive outcomes relating to the correction of their reputations."
Sunset Reputation
Sunset Reputation was founded with one goal in mind: helping businesses and individuals clean up and maintain a positive online reputation. Sunset Reputation is an experienced reputation management company that specializes in public relations, marketing, media management, press releases, search engine optimization (SEO) and link building. For more information about Sunset Reputation or how the company can help you with a reputation problem contact them by phone at 559-871-1613, email brandonchopkins(at)gmail(dot)com, or online at SunsetReputation.com.