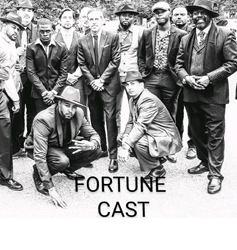 WASHINGTON (PRWEB) July 20, 2020
"Why don't you start your own network," asked 100's of people, Now is the time. So, proudly, Suntan Entertainment Presents the NBJr. TV Network -By Us, From Us and For Us.
For years millions of people have been watching Mr. Brown's Work on television and stage. Whether it was "The Jefferson's or "The Life Story of Marvin Gaye" A place where you can go and find both classic and modern shows created by Mr. Brown and others who have had successful original shows and movies. NBJr TV Network will also feature categories like , The Music Zone which will give you the best of yesterday and today's music, Black Cinema, and many more.
Nolbert Brown Jr. believes TV, Theater and the Big Screen are the way of the world. Mr .Brown's net worth has been estimated at over 100 million dollars from his endeavors over the years. NBJr TV. Network will be the icing on the cake.
Mr. Brown's philanthropy has serviced mentally challenged adults, provided jobs in poverty stricken areas and created opportunities in the performing arts.
NBJr. TV Network is Dynamic, Dramatic, and absolutely Dynamite!!!!! The Network is here to entertain you and show you the absolute best that television has to offer. The competition needs to lookout as NBJr TV Network has great things to coming from Mr. Brown and his team. Currently NBJr TV. Network is streaming from Roku, Apple TV and Amazon Firestick. You can contact NBJr TV Network at:
1-800-217-8185
Website: nbjrtvnetwork.com.
All work has been both copyrighted and trademarked