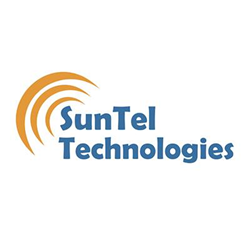 TORONTO (PRWEB) October 26, 2020
SunTel Technologies, a leading provider of IT support and communication services, today announced that is adding Toronto Managed IT services to the services they are providing to businesses across Toronto and surrounding areas. For most small businesses, it is important to have the same technology infrastructure running seamlessly as large enterprises do. However, not many companies have dedicated IT personnel to monitor their entire technology infrastructure. The solution for this inconvenience is Managed IT Services Toronto from SunTel Technologies. Usually, managed IT services are delivered from a remote location via the Internet. However, on-site proactive and emergency services are also provided when necessary. Services range from basic monitoring to fully managed services.
Managed IT Services Toronto allows businesses to access a team of technicians who will utilize the customer's infrastructure to its fullest potential. Through proactive monitoring and maintenance, this company can keep its customers' technology infrastructure running smoothly. When issues are found, they are quickly fixed in the backend in order to cause minimal disruption to the operations. To stay protected from online threats, this service offers a managed antivirus solution with multiple-layer protection, data encryption, and real-time notification. The cyberthreats are eliminated before reaching critical data. Customers who are waiting for the worse to happen, can backup their data to multiple off-site storage facilities. By doing so, they will be up and running again in no time after the worse has passed. The IT infrastructure is monitored 24/7, so customers will never have to worry about intrusions, unauthorized access, or system failures. Automatic alerts and notifications are available for clients who want to immediately know when their network performance degrades in order to quickly remediate the problems and minimize downtime.
Managed IT Services Toronto provides affordable solutions to the complex technology problems of small businesses for a fixed monthly fee. SunTel Technologies' technology experts are fully committed to keeping the systems of their customers' companies up and running. With this service, small business owners have access to external technology experts who are constantly available to monitor and repair company networks. Toronto Managed IT Services gives a helping hand to small business owners by simplifying IT operations and improving the reliability of networks. Instead of worrying about their company's IT infrastructure and technology, small business owners can focus on finding the best ways of growing their companies.
At SunTel Technologies, they treat their customers' business as if it were their own. They pay close attention to any details to deliver extraordinary results. They do so by managing the budget and day-to-day operation of the IT and telecom environment effectively, reducing the costs, and eliminating worries and distractions. Besides managed IT services, SunTel Technologies also offers on-demand IT services, IT support, IT outsourcing, IT consulting, network management & security, backup & disaster recovery, business continuity planning, virtualization, cloud services, hosted exchange, Office 365.
About SunTel Technologies, Inc.
Founded in 2007, SunTel Technologies is a top provider of IT support and communication services for business owners across Canada. This company flourished thanks to the genuine care showed to the customers and to the ability to find unique solutions when to their technical issues and problems. They value long-term relationships with their clients and will work closely with their businesses to ensure that they have the resources they need to be successful.
For more information, visit https://www.sunteltechnologies.ca/