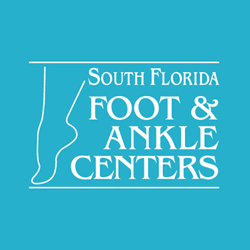 We're keeping an eye on two Seahawks players, Cornerback Richard Sherman and Safety Earl Thomas.
West Palm Beach, Florida (PRWEB) January 30, 2015
As the injury expert for ESPN West Palm (106.3FM and 760AM), Dr. Jonathan Cutler is a regular contributor to the Injury Report on Mondays at 5:50pm and Thursdays at 12:30pm. He provides insight and his professional medical opinion on sports injuries that will likely affect players and influence the outcome of both pro and collegiate games including the NFL, NBA, NHL, FBS and NCAA.
With all eyes on Super Bowl XLIX this week, Dr. Cutler discusses the most recent and relevant injuries affecting the Seattle Seahawks' and New England Patriots' players. How are the injuries expected to affect the players' performance and will there be any key players sidelined during the game?
"We're keeping an eye on two Seahawks players, Cornerback Richard Sherman and Safety Earl Thomas," says West Palm Beach podiatrist Dr. Cutler. "Sherman has an elbow injury, but his MRI was negative so he potentially has an ulnar nerve contusion. If it's a slight contusion he should be close to 90% by game time. If it's more severe, he may have issues defending the fade or high pass. Thomas has a dislocated shoulder, which may affect his reach and could, in turn, affect his tackles. He may play at 100%, but, again, be cautious on how he tackles."
Dr. Cutler has been practicing podiatry for over 25 years and is a respected part of the South Florida medical community. He is a Board-certified foot surgeon who has a wealth of experience in diagnosing and treating sports injuries of the lower extremities. He is also proficient in advanced regenerative medicine techniques, such as stem cell therapy and platelet-rich plasma therapy (PRP), which may help athletes and others get back in the game by promoting faster healing and even avoiding surgery.
"We are excited about the potential of regenerative medicine, such as PRP and stem cell therapy, to help athletes get back to doing what they love," says Dr. Jonathan Cutler. "We're proud of the results that we have seen so far."
Listen to ESPN 106.3FM for Super Bowl XLIX coverage, including the latest on Seattle Seahawk Richard Sherman's elbow injury and teammate Earl Thomas' shoulder injury. Both players received these injuries during the team's win over the Green Bay Packers, although their current injury status will likely not keep them off the field for Sunday's big game.
About South Florida Foot & Ankle Centers
With podiatry centers located in Royal Palm Beach, Boynton Beach, Palm Beach Gardens, Lake Worth, Belle Glade, Port St. Lucie, and West Palm Beach, South Florida Foot & Ankle Centers serves to meet the needs of those with foot and ankle conditions. The doctors at our centers provide an excellent level of care and compassion. Our podiatrists will work with patients to understand their needs and provide optimal treatment for their foot and ankle issues. For more information, visit wcfoot.com or call 561-793-6170 to schedule a consultation today.