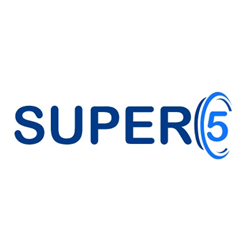 LONDON (PRWEB) December 23, 2020
As the calendar year comes to an end, leading cryptocurrency trading brand Super-Five surprises analysts and reports a sharp rise in new users toward the last months of 2020. This report comes amidst assumptions of a general slowdown in client acquisition for the online trade sector that is a result of the return of restrictions and lockdowns worldwide and their economic aftermath.
"While we are certain we make a big effort at staying a leading platform for online cryptocurrency trading, we were preparing for the worst due to the financial crisis," said Super-Five spokesperson in regard to the news. "We're glad that traders see a trustworthy trading venue in us even during hard times, and we promise to keep working hard in order to deserve the faith given in us."
Cryptocurrency trading in 2020
High market volatility has been characterizing trading in 2020, and the cryptocurrency sector is no different than others in that sense. While many tend to think of it as less affected by the consequences of COVID-19, due to the soaring rate of Bitcoin in 2020, most crypto coins did not respond as positively to economic developments. For that reason, and due to an uncertain economic future, online cryptocurrency trade was expected to take a blow.
"These hard times brought the trading industry to a 'sink or swim' reality, and this report proves that we did something right. It's not just about getting people to sign up for our services, it's also about working tirelessly to make sure they are satisfied with what they receive," continued the spokesperson. "The data in our hands, regarding not only new clients but also recurring ones, shows that we have managed to succeed in that, at a time when a lot of other companies around us couldn't find the right path to it."
Super-Five's executives estimate that the rise in new clientele is a result, among other factors, of the company's extensive and immediate support services, given by trained professionals and available to all clients via email, phone, live chat and direct messaging service. "Super-Five knows that 24-hour trade requires 24-hour service, and that's not something we compromise on," added the spokesperson.
About Super-Five
Based in the United Kingdom and providing trading services worldwide, Super-Five is one of the key players in the online cryptocurrency trading industry today. The company offers all users access to the state-of-the-art WebTrader platform, easy to use from both desktop and mobile devices. Among the wide and dynamic selection of coins available for traders, one can find the more popular and successful currencies along with others, projected by the company's expert brokers as promising for revenue. All popular payment solutions are accepted by Super-Five, including credit cards and money wires, and its high standards for security make Super-Five a trusted venue for thousands of traders across the globe. The brand is hoping to reach even better performances in the first quarter of 2021 and maintain its consistent growth.