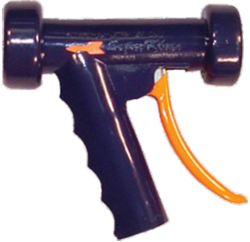 BURLINGAME, Calif. (PRWEB) April 13, 2021
SuperKlean Washdown Products announced today a new, special 90 day promotion on their full family of Standard 150 Series Spray nozzles. This promotion coincides with recent increased shipments or Standard Series nozzles by SuperKlean to distributors both in North America and across the world. During this promotion period SuperKlean will be providing a special 5% additional discount on all purchase orders received for Standard Series industrial spray nozzles that reference the Special Promotion Code: SK Promo Standard. This Promotion runs through July 15, 2021.
SuperKlean has been manufacturing and selling the hot water washdown industry's widest range of industrial spray nozzles for over 30 years. This includes continuous expansion of their industrial spray nozzle line to include many variations of industrial nozzles that fill specific needs. SuperKlean recently added a 'Lite' Standard Spray Nozzle line of nozzles which look exactly like their Standard Nozzles, but are smaller and weigh half as much as their most popular and heftier Standard Nozzle product line. Even with the 'Lite' Nozzle's successful launch, SuperKlean's Standard Nozzle offerings have continued to grow substantially.
Bob Rudy, Vice President of Sales and Marketing for SuperKlean said, "Sometimes tried and true products continue to grow in sales over many years or even decades. That is certainly the case for our entire family of Standard heavy duty hose nozzles, which have grown in sales over our entire 30 year history. Whether brass, stainless steel or aluminum construction, they are our best-selling nozzles worldwide."
The reason SuperKlean gives for successful growth of their Standard industrial sanitation spray nozzles is that they have a deserved reputation for being the world's best heavy duty hose nozzles, renowned for rugged, long-term operation in the most severe environments. SuperKlean says they just last longer than other nozzles. This increased life span makes them by far the most economical choice in over 30 vertical markets where they are most often used.
SuperKlean 'Standard' industrial spray nozzles can be purchased in multiple colors, with either bronze, stainless steel, or aluminum internal construction. Each type of metal has its advantages, based on a wide and growing list of applications they are used in. Recently, SuperKlean noted that their distributors are being contacted by a new class of nutraceutical, supplement, and 'functional food' manufacturers that have been emerging in today's health conscious world. This new class of companies want to insure an ultimate, clean environment and the 'word on the street' is that SuperKlean Standard nozzles are an environmentally superior choice for factory and plant sanitation managers seeking the best environmental solutions.
SuperKlean Standard Nozzles are often purchased in the best-selling Dark Blue color, with Red or White covers also available 'off the shelf' and ready for same-day shipment, over 98% of the time. Other colors include Light Blue and Gray. Most manufacturers prefer the Dark Blue Color over older, black nozzles, since they 'stand out' more prominently in factory and plant environments.
For more information on SuperKlean Standard Nozzles, or their full line of heavy duty hose nozzles please visit http://www.superklean.com, or call SuperKlean for immediate technical assistance in choosing the perfect industrial sanitation nozzle for your application at 800-769-9173.