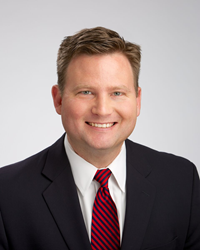 "We've approached this panel discussion by tackling topics that I hear top-of-mind from speaking with hundreds of manufacturing professionals and leaders," said Scott Luton, Executive Vice President of APICS Atlanta and moderator for the session. "With a few exceptions, what has made manufacturers s
ATLANTA (PRWEB) September 20, 2018
What are some of the key issues that are keeping manufacturing leaders up at night? The Georgia Manufacturing Summit's breakout session on "Trends to Track in Supply Chain" will offer helpful insight on some of these critical business issues that manufacturers face. The panel will be tackling four key themes: "the Four T's": Technology, Transportation, Talent & Trade/Tariffs.
"We've approached this panel discussion by tackling topics that I hear top-of-mind from speaking with hundreds of manufacturing professionals and leaders," said Scott Luton, Executive Vice President of APICS Atlanta and moderator for the session. "With a few exceptions, what has made manufacturers successful over the last 20 years won't necessarily make them successful over the next 20 years."
The panel will be comprised of experts in supply chain management including:

Karin Bursa – Executive VP of Marketing of Logility: Karin is known for her strategic vision, industry knowledge and expertise in the development, support and marketing of software solutions to accelerate and automate operations including advanced analytics, supply chain management, manufacturing, and operations.
John Holly – Deputy Chief People Officer for Kumho Tire: John is responsible for recruiting, selecting, training/developing and managing the various people needs for an international competitor in the tire industry.
Chris Jones – Executive VP of Marketing for Decartes: With over 30 years of experience in Supply Chain, Chris is primarily responsible for providing innovative supply chain management solutions to improve logistics performance and productivity.
Brent Rogers – VP of Distribution and Transportation for Southwire: Brent's responsibilities include overseeing Southwire's transportation network which encompasses nearly 300,000 shipments annually across North America and 800 employees across 11 distribution centers.
"To overcome the obstacles and outperform the competition, today's manufacturers need the right combination of people and processes supported by advanced technology that can keep employees focused on the crucial activities that drive their businesses forward," said Karin Bursa, executive vice president at Logility. "I am excited to share with the Georgia Manufacturing Summit audience how innovative software solutions create new opportunities for manufacturers to spur profitable growth and improve customer service."
Held October 10th at the Cobb Galleria, the 2018 Georgia Manufacturing Summit is expected to attract over 800 attendees from all segments of the manufacturing industry.
This year's focus will be on the Aerospace Industry, the number one export for the state of Georgia. Mark Burns, President of Gulfstream, and Eric Rojek, V.P. of Sales & Marketing for Thrush Aircraft will be this year's keynote speakers. It is Georgia's manufacturing event of the year and allows attendees to make face-to-face connections with other manufacturers, customers, service providers, and suppliers. In addition to the keynote presentations, this event will have over 30 of the top industry leaders provide educational workshops to discuss Disruptive Technologies, Financial Perspectives, International Manufacturing, Sales & Marketing, Supply Chain Trends, and Workforce Development. To learn more and to register: http://www.GeorgiaManufacturingSummit.com