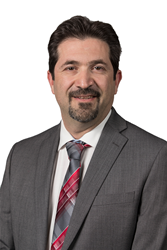 As we work to reduce resource consumption and waste, we anticipate that our clients will also see lower pricing and increased product longevity. -- Kaveh Moraghebi, Senior Director of Quality at ALOM
FREMONT, Calif. (PRWEB) June 18, 2020
ALOM, a global leader in supply chain management, earned ISO 14001 certification, further expanding its long-standing record of environmental management and supply chain sustainability. The ISO 14001 standard specifies requirements for how an organization enhances its environmental performance, achieves compliance and meets specific regulatory objectives.
"As a global supply chain company we accept a greater level of environmental management responsibility and stewardship to produce, ship and recycle materials in a highly sustainable manner with increasingly positive impacts. We have long enacted stringent environmental protections and this ISO 14001 certification formalizes our commitment to continuously innovate and improve our environmental controls. With the engagement and support of our clients, employees and other stakeholders, we are pledging to measurably and responsibly make a difference in the fight to conserve precious natural resources and protect our planet," said ALOM President and CEO Hannah Kain.
"ALOM is proud to be implementing a globally recognized and respected environmental management system to confront environmental and ecological challenges. As we work to reduce resource consumption and waste, we anticipate that our clients will also see lower pricing and increased product longevity," said Kaveh Moraghebi, Senior Director of Quality at ALOM.
ISO 14001 is a family of internationally recognized environmental management standards that enhance environmental performance by quantifying, monitoring, and controlling ongoing environmental impacts. It does so through the achievement of compliance requirements including federal, state, county, and city environmental compliance obligations. Environmental goals and objectives are set and reviewed yearly, which can include minimizing the consumption of resources in ALOM's facilities. This will focus on its Fremont, CA and Indianapolis, IN sites. The program will reduce the company's carbon footprint, greenhouse gas, annual emissions and waste; maintain recycling rates, and engage and reward employees in submitting sustainability ideas.
Demonstrating its long standing commitment to build sustainability and innovative environmental controls into its supply chain operations, ALOM has been named a Supply & Demand Chain Executive (SDCE) Green Supply Chain award winner for six consecutive years. Most recently in 2019, ALOM was recognized by SDCE for excellence in energy efficiency controls and natural resource conservation in the design and construction of its newest 160,000 square foot production and fulfillment facility in Indianapolis. Other notable recognition has been for the development of a global eCommerce order routing and freight management system that instantaneously routes orders to the production and fulfillment center nearest the end-user. This system reduced in transit freight time and transportation-related carbon footprint impacts by 30%.
"Formalizing our ISO 14001 compliance levels was a strategic decision to further demonstrate ALOM's commitment to corporate social responsibility to the benefit of our clients, our suppliers and the communities we serve. The ALOM Quality and Sustainability department has worked extensively with our internal operational teams, as well as external government and private sector organizations, leading us to this successful certification," Moraghebi added.
In addition to ISO 14001, ALOM is ISO 9001, ISO 13485, and TL 9000 certified.
About ALOM
ALOM is a global supply chain management services and solutions provider serving as a partner to its Fortune 500 clients in the technology, automotive, government, medical, telecommunications, and utility/energy sectors. Headquartered in Fremont, CA, its expert team of strategists, technology engineers, and supply chain specialists operate globally from 19 locations. ALOM supply chain service offerings include procurement, eCommerce, inventory, assembly, digital media duplication, print management, fulfillment, IT and visibility tools, logistics management, and operations. ALOM is proud to deliver its clients' products and services impeccably, enrich the end-user experience, and uphold their brand reputations. http://www.alom.com