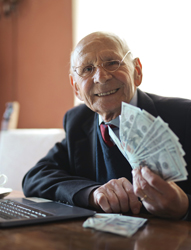 "We strongly believe in ensuring a good future for hard-working employees by protecting their benefit plans,"
LOS ANGELES (PRWEB) May 12, 2021
Surety Bond Authority, Inc. announced today that it is adding ERISA bonds to its extensive list of surety bond products. An ERISA bond is a financial security that protects employee benefit plans in the private industry.
This type of bond is mandated by the Employee Retirement Income Security Act of 1974 (ERISA) as a means of financial recourse in case the Principal of the ERISA bond commits fraud or dishonesty. The Principal is the fiduciary or plan official.
Theft, forgery, larceny, and embezzlement are some examples of fraud or dishonesty that can be covered by an ERISA bond.
If any of those is committed by the Principal, the Obligee of the bond, or the party who will serve as the bond's beneficiary, can file a claim against the bond.
There are two types of employee benefit plans named in the Act and can be covered by an ERISA bond. The first is an Employee Welfare Benefit Plan and the second one is an Employee Pension Benefit Plan.
"We strongly believe in ensuring a good future for hard-working employees by protecting their benefit plans," Greg Rynerson, CEO of Surety Bond Authority explains.
"We also believe that there are a lot of private employers out there who sincerely want the same for their employees. It would be an honor to partner with them to make this vision happen," Greg Rynerson concludes.
About Surety Bond Authority, Inc.
Surety Bond Authority has been providing surety products to all 50 states for over three decades. The company is one of the leading and most trusted surety bond providers in the country. To know more about ERISA bonds, please visit http://www.SuretyBondAuthority.com
Contact:
Surety Bond Authority, Inc.
Greg A. Rynerson, CPCU
Phone: +1 800-333-7800
Email: info(at)suretyauthority(dot)com