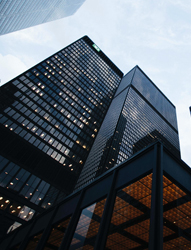 "We are excited to enter the State of Washington. With our extensive and comprehensive line of exemplary surety products and services, we will definitely serve the needs of the Washington market,"
LOS ANGELES (PRWEB) September 29, 2020
California's most trusted surety bond company, Surety Bond Authority, announced today that it has expanded its streamlined surety bond services in the State of Washington.
For over 30 years, the company has been offering surety bonds designed to meet the changing needs of various businesses and individual professionals. "We are excited to enter the State of Washington. With our extensive and comprehensive line of exemplary surety products and services, we will definitely serve the needs of the Washington market," said Greg Rynerson, CEO of Surety Bond Authority.
With its launch in the State of Washington, Surety Bond Authority is offering a suite of surety bond products and services that includes the following:

Commercial Bonds - These are surety bonds required from businesses or professionals when obtaining licenses and permits.
Contract Bonds - Also known as Construction Bonds. These bonds are used to manage the risks of construction projects. About two-thirds of the surety bonds generated by the industry are contract bonds.
Court Bonds - It's an umbrella term for different types of bonds that are required in court proceedings.
Miscellaneous Bonds - These are surety bonds required by a statute, ordinance, or regulation. Others are contracts between two private parties.
Surety Bond Authority provides a streamlined surety bond application process to make it easier for bond purchasers while maintaining privacy and confidentiality. They use a privacy-focused technological tool that ensures the security of their clients' information.
"Building trust is paramount in our business. We want our clients to trust us when it comes to taking care of their bonding needs and when it comes to providing the information needed for the underwriting process," Greg Rynerson clarifies.
The company's team of experts has extensive knowledge of specific risks companies and professionals face. This helps them assess applicants better and provide bonds to those who have non-standard credits. "It's important for us to give everyone a chance," Greg Rynerson concludes.
About Surety Bond Authority
Surety Bond Authority offers exceptional surety bond products for various companies. It is known for its financial strength and exemplary client service. For more information about the company, please visit http://www.suretybondauthority.com
Contact:
Surety Bond Authority, Inc.
Greg A. Rynerson, CPCU
Phone: +1 800-333-7800
Email: info(at)suretyauthority(dot)com