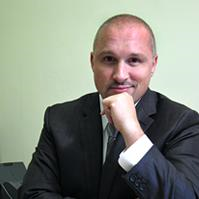 MIAMI (PRWEB) April 01, 2019
CEO Robert Baxter to Attend Cutting-Edge, World-Respected Advances in Rhinoplasty AAFPRS Surgeon's Advisor Medical Marketing Strategies at AAFPRS 2019 Event
Robert Baxter, CEO of Surgeon's Advisor, will be attending Advances in Rhinoplasty featured by the Education and Research Foundation for the American Academy of Facial Plastic and Reconstructive Surgery (AAFPRS).
AAFPRS Advances in Rhinoplasty exhibits superior training covering the broad-spectrum of rhinoplasty facial surgery and includes primary and advanced techniques. Highly respected rhinoplasty experts and a network of colleagues from around the world will teach and train at this worthy event.
Advances in Rhinoplasty is an original and unrivaled course that will be held at Disney's Coronado Springs Resort on April 4–7. Some of the events will include:

Need to Know Rhinoplasty Surgical Principles
Cadaver Dissection Lab
Demonstrations and Techniques
Live Injection and Dermal Filler Workshop
Satellite Symposia
Panel Discussions
Pre-Recorded Surgery Videos with Active Narration
Stellar Education
Surgeon's Advisor sponsored Breakfast Symposium
Advances in Rhinoplasty AAFPRS course offers 34 AMA PRA Category 1 Credits™ and is orchestrated for plastic surgery, plastic and reconstructive surgery, otolaryngology residents and doctors who are at various stages in their careers. This cutting-edge event offers pearls of wisdom to the best facial plastic surgery experts as well as up-and-coming plastic surgeons.
Surgeon's Advisor COE Robert Baxter is honored to speak at the Advances in Rhinoplasty Conference on multiple days on various topics, and he will also be sponsoring a breakfast symposium on Saturday, April 6. Surgeon's Advisor provides digital marketing and patient acquisition strategies for some of the most extraordinary and world-renowned plastic surgeons. Baxter and his staff of highly qualified digital marketing professionals take pride in staying abreast of industry changes, internet trends and plastic surgeon needs.
Surgeon's Advisor follows the best practices when building HIPAA-compliant, GDPR-compliant, ADA-compliant, customized medical websites. Surgeon's Advisor improves online presence and the return on investment (ROI) by using custom medical plug-ins and encouraging calls to action.
Every plastic surgeon's web designer must be familiar with the research projects and surgeries that each surgeon is involved in, which is why Surgeon's Advisor CEO Robert Baxter is attending and invited to speak at the upcoming AAFPRS Advances in Rhinoplasty event. Only experienced and knowledgeable digital marketing professionals can accurately market a surgeon's website. Surgeon's Advisor has over 17 years of proven experience and provides marketing and web design for a long list of highly respected plastic surgeons.
To learn how to grow you practice, contact Surgeon's Advisor by visiting http://www.surgeonsadvisor.com or by calling 305.676.0688.