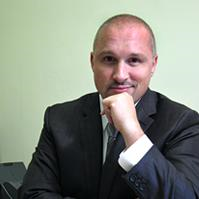 MIAMI BEACH, Fla. (PRWEB) October 09, 2019
Surgeon's Advisor, one of the nation's leading medical internet marketing firms and online patient acquisition strategist for plastic surgeons, is pleased to announce their upcoming attendance at the 3rd Global Aesthetics Conference, taking place at the Loews Miami Beach Hotel this October 31 – November 3, 2019. Medical Education Resources and Global Aesthetics co-sponsor this premier American multi-specialty conference in Miami, FL, the number one international destination in the US.
The 2019 global meeting co-chairs, Renato Saltz, MD and S. Randolph Waldman, MD, are core leaders in the global aesthetics phenomenon and have organized more than 50 conferences in the US and abroad during the past ten years. Multiple sessions and educational tracks will provide 31 hours of CME (continuing medical education) over the three and a half days of the conference.
Global Aesthetics Conference brings together over 130 faculty members and 11 countries for a fantastic collaboration of knowledge and expertise. Rhinoplasty, advanced injectables updates, awake mini facelift, facial rejuvenation, practice management, aesthetic dermatology, less-invasive strategies, new technology, social media marketing, and oculoplastic surgery are just some of the outstanding topics on the agenda.
Marketing expert Robert Baxter, CEO and founder of Surgeon's Advisor, is honored to be presenting at this year's Global Aesthetic Conference on of-the-moment topics including:
-Is Cybersecurity A Problem For Plastic Surgery Practices?
-Improving Your Online Reputation by Making Bad Things Go Away. What Works And What Doesn't.
CEO Baxter and his knowledgeable staff consistently update their marketing and reputation strategies to match industry changes, internet trends and patient needs. Surgeon's Advisor is a digital marketing partner and a true reflection of its name. World-respected plastic surgeons choose Surgeon's Advisor for the following reasons:
-Only serves medical practices, with a special focus on plastic surgeons
-Clients pay for successful results and risk nothing
-Site changes are made in hours, not weeks
-More #1 ranked practices than any firm
-No long-term contracts
-The client owns the work that is completed
-Each website is HIPAA, GDPR, and ADA-compliant
-Team communication includes weekly, monthly and quarterly reports
Five-star rating with a raving review from distinguished facial plastic and reconstructive surgeon, Edward Buckingham, MD:
"We have been using Robert Baxter and Surgeon's Advisor for about 10 years. Our website consistently ranks #1 in our market and our number of visitors to our site had doubled over the years and continues to grow. Our office schedule is completely booked for 5 months. We have found the Surgeon's Advisor to be nimble in addressing changes in search algorithms and always keeps us on top. They run their business with honesty and integrity. I would advise anyone looking to be #1 in their market to consider the Surgeon's Advisor."
To learn more about the marketing strategies offered by Surgeon's Advisor, call 305.676.0688 or visit the Surgeon's Advisor website to chat with a marketing representative.