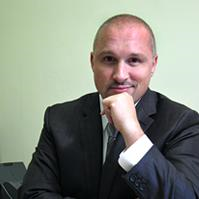 MIAMI BEACH, Fla. (PRWEB) July 30, 2019
Surgeon's Advisor, a well-known Florida marketing firm focused exclusively on helping plastic surgeons across the nation to gain more clients, will attend this year's AAFPRS (American Academy of Facial Plastic and Reconstructive Surgery) meeting in San Diego. The meeting and conference will take place from October 3-5 and brings together top plastic surgeons, aesthetic medicine specialists, and industry leaders.
The event, which will be held at the Hilton San Diego Bayfront Hotel, offers participants a variety of seminars, workshops, panels, and meetings on subjects as diverse as physician/practice branding to cleft lip and palate surgery workshops. The meeting also gives plastic surgeons an opportunity to network with colleagues in the industry and form connections with firms like Surgeon's Advisor, which provide key services to physicians.
Events like the AAFPRS Annual Meeting are important for advancing the industry as a whole, encouraging partnerships and new research, and helping surgeons to become more proficient in their areas of expertise and in areas of potential development. Surgeon's Advisor attends these events to keep up with trends and expand on their proven ability to serve clients who rely on their in-depth knowledge of the industry. Marketing for plastic surgeons is largely patient-driven, and Surgeon's Advisor maintains close ties with the country's largest plastic surgery organizations to understand what is happening in the industry and what patients are asking for on an ongoing basis.
Surgeon's Advisor is an established marketing firm that specializes in medical marketing strategies. Its clients include some of the nation's most prominent plastic surgeons, as well as talented up-and-coming surgeons just building their practices. The company is proud to offer a full range of marketing services, from SEO to website design, social media and content.
Surgeons who work with Surgeon's Advisor get the advantage of a firm that is backed by 17 years of industry knowledge and marketing expertise but also understands the importance of keeping up with trends in the fast-paced world of internet marketing and plastic surgery. They are a data-driven company focused on delivering real results for clients and staying ahead of the curve.
The firm's in-depth understanding of the plastic surgery industry and the unique challenges facing surgeons in marketing their practices allows Surgeon's Advisor to provide personalized, industry-specific services that produce real results. Robert Baxter, CEO of Surgeon's Advisor has given more than 100 talks at industry events and is proud of his company's ability to deliver marketing results at the top of the industry in many categories.
For more information on Surgeon's Advisor and their plans to attend AAFPRS, visit https://www.surgeonsadvisor.com or call 305.676.0688.