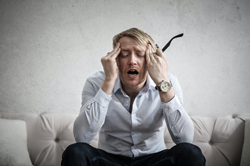 A patient-centered approach is the only sustainable way for healthcare to solve the surprise medical bills problem, resist intensifying competition and respond to an increasingly discerning healthcare consumer. - Kevin Fleming, CEO, Loyale Healthcare
LAFAYETTE, Calif. (PRWEB) September 30, 2020
Late last week, the president issued two executive orders affecting the U.S. Healthcare industry as reported in an article published Sept. 24 by AJMC. The first declares the establishment of a national policy to protect patients with preexisting conditions, regardless of the fate of the Affordable Care Act (ACA), which faces another Supreme Court challenge later this year.
The second executive order addresses surprise medical billing. It directs the Secretary of the Department of Health and Human Services, Alex Azar, to work with Congress to get legislation passed on surprise medical billing by Jan. 1, 2021. If Congress is unable to pass legislation by that date, the Secretary is instructed to "investigate executive actions and regulatory actions."
Apart from questions about policy details and enforceability, the timing of the orders underscores just how big these issues are in the eyes of Americans, especially American voters. Even as the industry continues its struggle with COVID-19 fallout, the pressure to ensure coverage and improve patient affordability has not eased. If anything, it's intensifying.
These are not new issues, as anyone paying attention to the industry would readily acknowledge. But these executive orders suggest they have become more important than ever. With tens of millions losing employer-sponsored coverage as a result of COVID-19 job losses and millions more experiencing financial distress due to un- or under-employment, the pressure on industry stakeholders to provide adequate access to coverage and reduce unmanageable medical bills has been unrelenting.
With respect to surprise medical bills, some insightful analysis offered by Sally C. Pipes, President, CEO and Thomas W. Smith Fellow in Health Care Policy at the Pacific Research Institute, may offer a better path toward curing this chronic industry problem. In "Surprise! There's a better fix for surprise bills," Ms. Pipes offers an alternative to the "two competing approaches that have been languishing in Congress;" one favoring insurers the other favoring healthcare providers.
She goes on to assert that, "Congress should instead implement a solution that privileges the interests of patients. Such a fix would give people accurate pricing and coverage information before they receive care – and hold insurers and providers accountable if that information is inaccurate." Instead of excluding the patient from the process, pre-treatment price transparency would serve to, "prevent the most egregious episodes of surprise billing – without yielding the negative consequences of arbitration or benchmarking," the competing approaches benefiting providers and insurers.
We at Loyale Healthcare agree. Any solution to surprise bills must place patients at the center, where the pain of these bills is felt most keenly. In an article published earlier this summer titled, "COVID-19 and the Growing Demand for Healthcare Transparency," we acknowledged the industry's longstanding inability to inform consumers (patients) with critical pricing information. The technology-enabled solution we proposed was composed of six fundamental operational principles to empower patients throughout their care journey:
1. The presentation of upfront cost estimates for a patient's anticipated course of treatment and all associated expenses, including pre-service eligibility so a reliable out-of-pocket estimate can also be presented.
2. The availability of multiple payment options to address patient affordability, along with provider-configured options for a variety of payment plans and incentives.
3. Interactive self-service options with secure, highly personalized online experiences that resemble the best online interactions in other sectors.
4. The delivery of consolidated, plain-language healthcare bills that combine and simplify the many bills that often accompany an episode of care, so bills are easy to understand and just as easy to pay.
5. Personalized, contextual digital communications that honor each patient's preferences and behavior - from beginning to end throughout the patient's care journey until their financial obligation is fulfilled.
6. End-to-end provider analytics so hospitals and health systems have the information they need to make evidence-based decisions about their patient-payment portfolios, as care-givers and operators.
This approach, powered by technology platforms like Loyale's Patient Financial Manager™ enlists both payers and providers, supporting mutually sustainable policies that assure patient access to care without the dread of receiving a financially devastating bill.
The Longer-Term Impacts of Patient Transparency on Provider Growth
The benefits of providing patients with reliable information about eligibility and price go well beyond solving the surprise medical bill problem. In a marketplace where the purchasing power has shifted to patients, transparency becomes a competitive necessity for providers interested in preserving or growing their share of the care delivery market. And it's safe to say the competition has never been tougher.
Companies like CVS Health/Aetna, Walgreens and Walmart Health have recently announced aggressive growth plans. Virtual care has been enthusiastically embraced by consumers. With the possibility of permanent regulatory change allowing physician access across state borders virtual care could open markets to higher-value providers anywhere. If the goal of regulation is to encourage competition and put downward pressure on consumer costs, it would appear that healthcare's patient-centered transformation will be more sudden and more profound than anyone might have imagined just a few short months ago.
Tackling Surprise Billing Calls for Much More than Mere Compliance
In our experiences working with large, multi-facility healthcare networks across the U.S., we had observed shifts in the healthcare consumer marketplace before COVID-19. These shifts have become even more pronounced since pandemic began. As patients' willingness to engage with their providers in a virtual setting has grown, so too have patients' expectations for other forms of patient engagement.
We and our clients have learned that, when given the option, many patients will use their "digital front door" to access price information and set up their own payment plans without any human intervention. Perhaps more important, collecting on these self-selected plans outperforms other collection methods, at a fraction of the cost. Armed with reliable price information and empowered with the ability to get the care they need without breaking their budgets, patients seek care with confidence. At the same time, providers improve their patients' experiences, encourage patient loyalty and drive better financial performance.
Last year, we published an article titled, "Medicare's Price Transparency Rules Alone Don't Deliver What Patients Need – A Patient First Approach Does." In it, we noted that "the new CMS rules threaten to distract providers and payers from the larger, more important issue facing healthcare and patients." We believe, and our clients' experiences confirm, that a patient-centered approach to price transparency is the only sustainable way for healthcare to solve the surprise medical bills problem, resist intensifying competitive pressures and respond to an increasingly discerning healthcare consumer.
Kevin Fleming is the CEO of Loyale Healthcare
About Loyale
Loyale Patient Financial Manager™ is a comprehensive patient financial engagement technology platform leveraging a suite of configurable solution components including predictive analytics, intelligent workflows, multiple patient financing vehicles, communications, payments, digital front doors and other key capabilities.
Loyale Healthcare is committed to a mission of turning patient responsibility into lasting loyalty for its healthcare provider customers. Based in Lafayette, California, Loyale and its leadership team bring 27 years of expertise delivering leading financial engagement solutions for complex business environments. Loyale currently serves approximately 12,000 healthcare providers across 48 states. Loyale is proud to have an enterprise-level strategic partnership with Parallon which includes the deployment of Loyale's industry leading technology at all HCA hospitals and Physician Groups.