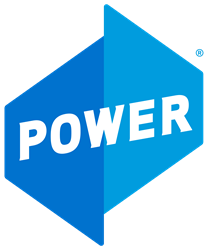 CHESTER, Pa. (PRWEB) May 06, 2020
Power Home Remodeling (Power), the nation's largest full-service exterior home remodeling company with an award-winning culture, partnered with Energage, the leader in helping organizations connect with employees to make informed business-critical decisions, to engage Power's more than 2,000 furloughed employees.
The Power Home Remodeling Furlough pulse assessment, created and issued by Energage in less than 48 hours, was given to all 2,200 affected employees. Energage's patented analytics solution looked at dimensions such as values, communications, care, and leadership. Energage Insights showed on average 96.5% of Power Home Remodeling's furloughed employees scored positively across categories. With scores such as 98% of respondents feeling that Power leadership has been accessible through this crisis and 96% of respondents feeling supported by Power through the furlough experience, Power Home Remodeling's approach of engaging furloughed employees is proving successful.
"We know from our research of more than 60,000+ organizations over 14 years prior to this pandemic that the key culture drivers consistent across all Top Workplaces—appreciation, trust in leadership and communication—are the cornerstones of employee engagement," said Dan Kessler, president and COO of Energage. "Those fundamental needs have not changed. If anything, they are showing up as more important than ever. As our first customer to engage their furloughed workforce, Power continues to showcase the power of being a Top Workplace and the benefits of creating an employee-focused culture. They are on the leading edge, leaning into the discomfort of a furlough, and as a result are seeing it pay tremendous dividends."
Key Findings:
All Power employees within its 16 territories across the US were invited to participate. Key findings include:
98% of respondents feel that Power leadership has been accessible through this crisis
97% of respondents feel that given the unprecedented challenge, Power has handled the crisis as well as it could
97% of respondents feel that they have received enough communication from Power leadership
97% of respondents felt cared for by Power prior to furlough
96% of respondents understood why Power needed to furlough employees
96% of respondents feel cared for by Power now
96% of respondents feel supported by Power through the furlough experience
95% of respondents are enthusiastic to return to Power
94% of respondents feel that the handling of this crisis has strengthened their confidence in the values of Power
The majority of Power's employees are commission-based and were unable to safely do their job – which happens at the homes of its customers. When the CARES Act passed on March 27th, Power made the difficult decision to furlough more than 85% of its workforce, as furloughing its people would make a bigger financial difference in their lives than the company could provide while not fully operational.
"The decision to furlough 2,200 of our employees was not easy, but after evaluating every scenario and possibility, we knew it was the best decision we could make," said Asher Raphael, Co-CEO of Power Home Remodeling. "Power has always been a people-first company and during this time, it is more important than ever to keep all employees an active part of our culture, including those who have been furloughed. As other business leaders continue to evaluate where to focus their investments, I urge them to prioritize initiatives that continue to build camaraderie and connection with their staff. It's how you treat your employees through crises like this that impact their growth and company culture long after everyone returns to the office."
Power now offers furloughed and non-furloughed employees weekly town halls conducted by the co-CEOs, professional workouts twice a week, a weekly speaker series that covers topics such as addiction and balancing home responsibilities with your partner, along with entertainment programs such as a company-wide talent competition and concert series. Programming also features the company's Veterans, Women's, and Cultural Diversity and Inclusion Initiatives; in fact, program leaders are finding that these ongoing conversations and activity are valued among employees now more than ever.
Employee Open-Ended Responses
Employees were prompted to answer open-ended questions, specifically focused on how Power could better support its furloughed employees. The findings showed similar sentiment across the board, with 96.5% of responses being positive.
An anonymous employee in a Remodeling Consultant role writes, "the support we have been given both personally and professionally has been tremendous. Power has been amazing at communicating with us at the earliest and most personal level. Most importantly, I feel like my needs at home and as an employee are considered before decisions are made."
An anonymous employee in a Customer Development Representative role writes, "having only spent 6 days in training before being locked down, the continued support and engagement provided by the organization is truly unbelievable."
An anonymous employee writes, "I cannot wait to return to work just because it's a great place to be. I cannot think of too many places where employees feel the same right now."
An anonymous employee in a Remodeling Consultant role writes, "a company that still engages employees and works to strengthen their mind and body even after furlough shows that the company really cares about their employees as people."
For more information about Power, visit http://www.powerhrg.com.
Facebook | Twitter | YouTube | LinkedIn
About Power Home Remodeling
Power Home Remodeling is a dream realization company — believing its purpose is to create positive change in everything the company touches — from customers' homes to employees' lives to the communities they live and work in. Power realizes this purpose by being people-first. Its employees and customers come before profit and their well-being factors into every business decision. Established in 1992, Power is the nation's largest, full-service, exterior home remodeler with more than 2,700 employees, 500,000 customers and $700 million in annual revenue. Headquartered in the Philadelphia region, Power's primary product line includes windows, siding, roofing, doors, solar roofing panels, and attic insulation, providing energy-saving solutions to residents across its operating territories, including: Colorado, Connecticut, Delaware, Florida, Georgia, Indiana, Illinois, Maryland, Massachusetts, Michigan, New Hampshire, New Jersey, New York, North Carolina, Pennsylvania, Rhode Island, South Carolina, Tennessee, Texas, Virginia, Washington D.C. and Wisconsin.
About Energage
Energage offers a fully unified SaaS platform, plus support and professional services, so organizations can gather anonymous employee feedback on their most pressing business issues and culture to make informed decisions, connect with employees and recruit and retain the right talent. The Energage platform uniquely combines advanced analytics, patented algorithms and culture expertise. Over 14 years, more than 20 million employees at over 60,000 organizations have utilized our platform that includes Workplace Survey, Pulse, Insights and Employer Branding, and offers the only employee engagement survey that also qualifies organizations in 51 major markets for the country's leading employer recognition program, Top Workplaces. As a B-Corporation founding member, Energage has committed itself to the purpose of 'making the world a better place to work together™'. More information is available at energage.com, Twitter @teamenergage, Facebook and LinkedIn @energage.