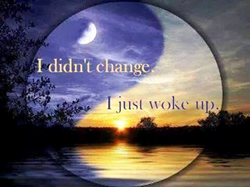 The Change That You've Been Looking For... Christopher Link
Los Angeles, CA (PRWEB) October 21, 2014
Cooperative Platform of Sustainability Partnerships is donating 1 million equity shares. The shares will be used to recruit sustainability minded individuals and companies that share a desire for sustainability and to empower 1 billion people with a sustainability mechanism that converts everything that people do into funds, jobs, organic food, businesses and homes with clean energy.
Sustainability Partnerships has celebrity endorsements which will be announced soon and is completing an all inspiring documentary film based on their true story, which is best summarized as a combination of the themes in the movies Phenomenon with John Travolta and Pay It Forward with Kevin Spacey, Helen Hunt and Joel Haley. The point in all this, is that Sustainability Partnerships presents a breakthrough for small companies, foundations and individuals to reach multiple markets which represent trillions of dollars, and to direct more of those resources to help 1 billion people become self sustaining.
Come one, come all! Everyone is invited to join celebrities and foundations as we share sustainability talents, resources, time, lands, gifts, etc to help 1 billion people. Doing so will expand everyone's small gifts and talents to become much bigger and greater by helping 1 billion people become self sustaining. The platform has stated often that "waking up" is easier than struggling to change, and has taken solid steps to offer jobs, pay it forward crowdfunding and communities, and subsidized homes, farms and lands. Additionally Sustainability Partnerships is organizing a Billion Dollar Breakfast, from which 100% of donations will be directed to the favorite cause or charity of the participating celebrity.)
All participants receive equity, rewards and benefits.
The cooperative platform thanks everyone in advance for participating:
1) Anyone can donate as a Sponsor
2) Invest to become an Equity Partner
3) Contribute any sustainability gift, niche or talent to become a Sustainability Partner
Sustainability Partnerships' cooperative platform main office is in Van Nuys California, a subsidiary of Free Sustainability (non-profit organization) and Pay It Forward Anastasia (Humanitarian Company).
Visit the testimonial section and meet participants and sponsors like The Thurstans, Christopher Link, Steve Sande, Rudy Ekkawi, Tanya Buford, Dan Young, Hridoy Mominul, Deb DiBiasie and other amazing sustainability angels that have a heart to celebrate sustainability partnerships.
For more information contact:
Christopher Link
(310) 598-0316
partners(at)sustainabilitypartnerships(dot)net