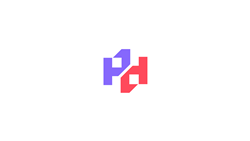 WILLEMSTAD, Curaçao (PRWEB) September 17, 2020
The Prime Development Foundation today announced its preliminary launch of PrimeDAO, a decentralized prime broker for the open finance community, making it easier for anyone to navigate the complexities of transacting in this new wave of decentralized finance.
The foundation released its litepaper detailing how their proposed safety nets will make DeFi more approachable and less chaotic to current and future adopters, followed by a call to action for recruiting an open-source ecosystem of partners, builders, and users to help execute its vision for a more sustainable open financial system.
The blockchain-native decentralized autonomous organization (DAO) is coordinating and cultivating projects that promote safety, reliability, liquidity, and access to DeFi while using decentralized governance systems to avoid centralized appropriation of critical financial infrastructure.
PrimeDAO will contribute to their community's vision of a sustainable financial economy by building and acting as a:
1. Decentralized Prime Broker – PrimeDAO will provide open financial support structures that a centralized prime broker would otherwise offer, such as efficient order matching, guaranteed settlement, liquidity for spot trades, lending, derivatives, leverage, and related services.
2. Smart Aggregator – PrimeDAO's open-source smart routers will aggregate liquidity from multiple DEXes and lending pools, to reduce slippage and make larger orders and liquidation easy to execute.
3. Decentralized Ecosystem Coordinator – Through decentralized governance, PrimeDAO will create value by earning and allocating resources towards a wide contributor ecosystem for promoting, stimulating, building, auditing, and maintaining the mechanisms and products of open finance.
PrimeDAO's first governed product is a DEX aggregator that provides the best-price discovery, slippage reduction, and reliable settlement. It is a newly open-source version of the Totle aggregator, who has provided it to PrimeDAO as its first product. From day one, the Prime Aggregator will be integrated with hybrid DEXs, AMMs, and other DEX types. Soon after the DAO's launch, the router's parameters will be governed by the DAO, including its fee structure and whitelisted liquidity sources.
The goal is to produce and maintain a community-owned set of products and services that are accessible to and benefit a wide range of users. PrimeDAO will cultivate a competent and well-funded builder community, establish coordination mechanisms that sustain ongoing operations, and become a much-needed Schelling point for the DeFi ecosystem.
David Bleznak, Chairman of the Prime Development Foundation, added, "PrimeDAO brings together the most active and dedicated builders and enthusiasts in the DeFi space to develop decentralized applications that are reliable and sustainable. We as a community can help grow the DeFi space exponentially by installing basic protections for new entrants that minimize risk and maximize usability."
Current ecosystem members of PrimeDAO include Prime Development Foundation, Curve Labs, Draper Goren Holm, Totle, DeFi Money Market, DAOstack, Validity, dOrg, Rivet, Level K, Kolektivo, BlockScience, API3DAO, DeepDAO, DAObase, $MEME, AlphaFin, and dHack, to name a few, who will all contribute to the development and execution of PrimeDAO in an effort to propel a more sustainable decentralized financial world.
Call for Collaborators
As PrimeDAO formally transitions from its incubation to growth stages, it is looking to grow its collaborator community. To this end, PrimeDAO is seeking development, research, design, community, and media partners who are interested in supporting its long-term mission of decentralized, open financial adoption.
For more information on PrimeDAO, or to get involved, please visit primedao.io or primedao.eth.
For media inquiries, please contact Adam Levy at hello@primedao.io