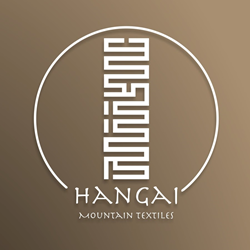 ASPEN, Colo. (PRWEB) November 04, 2019
Known worldwide for being the authority on the hottest trends and in-demand products, the team of curators at lifestyle brand goop is featuring stunning yak down and cashmere throws from Hangai Mountain Textiles in goop pop-up stores across the U.S. this holiday season. Hand-selected by the goop team, the products featured in store are part of Hangai's collection of fine blankets, throws, hoodies, ponchos and baby blankets that are the ultimate in luxury.
Sustainably sourced in Mongolia's heartland, the rare and hand-combed yak down used to weave and knit products from Hangai Mountain Textiles is exquisitely warm and soft, rivaling the luxurious feel of cashmere. Naturally hypoallergenic, yak down is pure, unbleached and undyed, getting its rich platinum, cappuccino and chocolate hues from the majestic animals that freely roam the Hangai mountains.
"The goop team was interested in our story and loved the uniqueness of our collections, which include yak down as well as baby camel and cashmere. They also connected with our mission to produce our products in Mongolia and support local herder families and manufacturers," said Betina Moreira Infante, Co-Founder of Hangai Mountain Textiles. "We are thrilled that our throws have been selected to be a part of goop's pop-up stores. Whether for the holidays, housewarming, engagement, wedding or baby shower, they make perfect gifts."
Hangai Mountain Textiles offers a wide selection of products all knit and woven in Mongolia from the finest hand-combed natural yak down, baby camel and cashmere. Perfect for gifting or as a luxe addition to the home, Hangai's stunning throws and lightweight blankets pack easily and work well as an extra layer while traveling. From warm, cozy throws to delicate baby blankets and wearable hoodies and ponchos, Hangai has something special for cherished friends and family this holiday season:

Platinum & Red Purl Knit Yak Down Throw: Natural, undyed platinum yak down throw with a vibrant red cashmere border. Naturally hypoallergenic, water-resistant and engineered by nature to keep you exquisitely warm. 130cm X 200cm, $520.
Bauhaus collection: Created in collaboration with Michaela Carpenter to celebrate the centennial of the Bauhaus movement in 2019, the unique Bauhaus throw designs are offered in baby camel and cashmere and come in three different patterns and color combinations. 130X175cm; Baby camel, $630, or soft, hand-combed cashmere, $1,330.
Yak Down Hoody: This elegant and soft knee-length hoody is knit from fine platinum and dark chocolate yak fiber. Available in sizes small, medium and large, $530.
Woven Yak Herringbone: Delicate yak down woven together into a smooth and silky herringbone design. Available in platinum/chocolate and platinum/cappuccino yak down. 150x200cm, $320.
Hangai Mountain Textiles works with more than 3,000 herders and five co-ops in Mongolia to knit and weave a collection of blankets, throws and wearable accessories available through prominent designers, boutique hotels and specialty retailers across the U.S. that value products that are luxurious and sustainably produced. Select blankets are available now in goop pop-up shops in Chicago, Nashville, Tenn., Aspen, Colo., and other boutiques nationwide. You can also find the full collections online at http://www.hangaimountaintextiles.com.
About Hangai Mountain Textiles
Hangai Mountain Textiles is a family-owned and run business based in Basalt, Colo., and Mongolia, where husband and wife founders, Bill and Betina Infante, work with more than 3,000 local herders and local businesses to produce their unique collection of yak down, baby camel and cashmere textiles. All Hangai's blankets, throws, hoodies, ponchos and baby blankets are knit and woven in Mongolia from hand-combed natural fibers, ensuring that the value-added production remains in-country for the herder families, as well as the knitters and weavers, with whom they partner. Hangai Mountain Textiles is unique because its textiles are produced exclusively in Mongolia where the company develops its products with their partners: herder families, local associations and cooperatives, knitters and weavers who embrace shared values of fair trade, sustainable production, women's empowerment and traceability. Hangai Mountain Textiles can be found at fine boutiques and design showrooms nationwide as well as online at http://www.hangaimountaintextiles.com. For more information, visit @hangaimttextiles on Instagram.