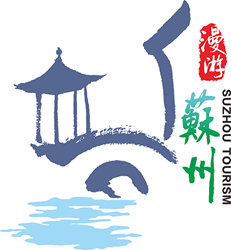 Suzhou Tourism is launching a culinary-themed social media sweepstakes to give consumers the opportunity to win a three-night trip to Suzhou including roundtrip airfare.
NEW YORK (PRWEB) October 18, 2018
Suzhou, known as the "Venice of the East," is a city defined by the water that surrounds it – from its ancient canals to lakes that are home to hairy crabs – a delicacy that is now in season. The fall months draw travelers eager to try this unique culinary experience and other one of-a-kind dishes exhibiting the flavors of the Su cuisine.
In celebration, Suzhou Tourism is launching a culinary-themed social media sweepstakes to give consumers the opportunity to win a three-night trip to Suzhou including roundtrip airfare. During the duration of the sweepstakes, which is live now through 11:59pm EST on November 5, 2018, Suzhou Tourism's social media channels will feature dedicated culinary posts designed to educate travelers about the destination's local cuisine and culinary delicacies. Travelers can enter the sweepstakes by visiting TraveltoSuzhou.com/SuCuisineSweepstakes.
Su cuisine is notable for its sweet and delicate flavors, abundance of fish and river-dwelling crustaceans, and focus on seasonality. Visitors seeking to sample this unique cuisine can indulge in a number of celebrated Suzhou dishes and snacks including the following:
Hairy Crab
Hairy crabs are known for their furry claws, tender meat, and most of all, their sweet and creamy bright orange roe. This decadent dish can only be enjoyed from October to December each year. The female crabs are best early in the season, while the meaty male crabs mature later in the season. The best of these freshwater crabs come from Taihu Lake and Yangcheng Lake and are typically steamed to showcase their freshness and served with yellow wine. One of many places visitors can indulge in hairy crab is the iconic Deyuelou Restaurant (43 Taijian Alley, Gusu District; and 8 Ligongdi Road, Suzhou Industrial Park). Designed in the quintessential Suzhou garden architecture style with white walls and a dark grey roof, Deyuelou's 400-year history gives it the distinction of being one of the city's oldest restaurants, as well as one of its most well-known.
Mandarin Fish
Sweet and sour Mandarin fish, Suzhou's most popular dish, is recognized for its unique shape and vivid color. The fish, crisp on the outside and tender on the inside, is sliced in a cross-hatch configuration known as a "squirrel" pattern, which makes the fish look like a squirrel in flight once cooked. The deep-fried fish is covered with tomato sauce, shrimp, pine nuts and bamboo, giving it a distinct red color. This eye-catching dish was first enjoyed by Emperor Qianlong during the Qing Dynasty in the 18th century and is now often prepared as the centerpiece of family celebrations and holiday dinners. It is also commonly found in restaurants including Songhelou Restaurant (72 Taijian Alley, Gusu District). This popular and elaborate eatery, with its marble walls and crane statues, has served traditional Suzhou dishes for more than 200 years.
Fengzhen Noodles
Available from summer through fall, Fengzhen noodles are a sought-after Suzhou specialty. The long, thin noodles are served in soup along with meat and eel bones, vinasse, and river snails. The noodles soak in a clear broth and are entangled with a succulent piece of pork that underscores this aromatic dish. Cooked without soy sauce, the pork is marinated in rice wine and stewed for four hours, resulting in a melt-in-yourmouth sensation. At Tong De Xing (624 Shiquan Street, Canglang District), guests can customize their Fengzhen noodles with a variety of meats, including pork, deep-fried fish and shrimp, all while enjoying the restaurant's lively atmosphere.
Cherry Meat
This aromatic dish is derived from its crispy, cherry-sized pork pieces covered in a red sweet and sour sauce. Slow cooked for hours, cherry meat is typically served with spiced peanuts and bean curd, Suzhou noodles, lotus, water chestnuts, broad beans stir-fried with spring onions, and preserved mustard greens. The dynamic colors of these vegetables contrast with the bold red color of the meat, making it a striking dish for visitors to savor at Deyuelou Restaurant while enjoying breathtaking views of Jinji Lake.
Mooncakes
Traditionally eaten during the Mid-Autumn Festival, one of the most important holidays celebrated by Chinese communities around the world, mooncakes are baked pastries consisting of a savory or sweet filling wrapped in a thin and crispy golden crust. These tasty treats have been enjoyed throughout the country for more than 1,000 years, often by families while drinking tea and observing the fullest, brightest moon of the year. There are more than a dozen variations of the mooncake, but Suzhou-style meat mooncakes are known for their savory fillings of ham, shrimp and scallions. Those with a sweet tooth can try fillings such as pine nuts, walnuts, roses, and red beans. The Suzhou Changfa Shopping Mall (108 Lindun Road, Ping Jiang Qu) is home to the city's largest Suzhou-style cake store and a popular spot to grab a mooncake alongside locals and visitors who form long lines to get a taste of this seasonal desert.
Consumers are invited to follow Suzhou Tourism on Instagram, Facebook, Twitter, and YouTube to learn more about the sweepstakes and the destination's vibrant food scene. Participants can earn additional entries by following Visit Suzhou on Facebook, Twitter, and Instagram. Complete details on the sweepstakes, along with opportunities to obtain additional entries, are embedded into the sweepstakes page.
The online sweepstakes is part of Suzhou Tourism's year-long integrated social media campaign, which is designed to increase awareness of Suzhou's unique experiential features, elevate its profile as a must-see destination within China, and ultimately drive visitation from North American travelers. Consumers can follow along by visiting the website TravelToSuzhou.com or following the destination's official hashtag #TravelSuzhou and social media channels on Instagram, YouTube, Facebook, and Twitter @VisitSuzhou.
About Suzhou
Suzhou, the "Venice of China," is known for its elegant stone bridges, canals, flowing water, and noteworthy architecture. Located in the center of the Yangtze River Delta, approximately 60 miles west of Shanghai, Suzhou is one of the oldest cities in the Yangtze Basin dating back more than 2,500 years. The city boasts the beautifully manicured Classical Gardens of Suzhou, nine of which have been designated a UNESCO World Heritage Site. Each year, millions of tourists travel to Suzhou to experience the destination's more than 400 attractions, ranging from pagodas and temples to historical districts and world-class museums. As the largest industrial city in China, Suzhou continues to develop, such as the Suzhou Industrial Park (SIP), which boasts five-star hotels, the iconic Lake Jinji, and China's largest overwater Ferris wheel.
Travel to Suzhou is easily accessible via three convenient area airports with non-stop flights from North America: Shanghai Hongqiao International Airport (SHA) offers bullet train service to Suzhou, which is approximately a 50-mile, 30-minute trip; Pudong International Airport (PVG) is approximately 65 miles from Suzhou, an hour and half drive; and Sunan Shuofang International Airport (WUX) is approximately 14 miles from Suzhou, a 30-minute drive. For more information on Suzhou please visit http://www.TravelToSuzhou.com.