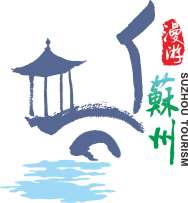 One winner will be chosen to travel to Suzhou and experience the destination's luxury offerings.
NEW YORK (PRWEB) November 20, 2018
Suzhou, known as the "Venice of the East," has been historically synonymous with high culture and elegance. Generations of artists, scholars, and high-society members have been drawn to the ancient Chinese city for its exquisite art forms and refined gardens. Today, Suzhou teems with glittering skyscrapers and ultra-modern hotels while maintaining a connection to its past with well-preserved charming water towns, UNESCO-designated gardens, fascinating museums, and more.
In celebration of refined, uniquely Suzhou experiences, Suzhou Tourism has launched a social media sweepstakes to give consumers the opportunity to upgrade a vacation to the destination. One lucky winner will win a three-night trip to Suzhou including roundtrip airfare in premium economy and a room upgrade upon arrival. During the duration of the sweepstakes, which is live now through 11:59pm EST on December 17, 2018, Suzhou Tourism's social media channels will feature dedicated posts designed to educate travelers about the destination's unique and upscale travel offerings. Travelers can enter the sweepstakes by visiting TraveltoSuzhou.com/vacationupgrade.
Visitors seeking to experience the finer side of life while touring Suzhou's unique attractions can consider the following:
Upscale Accommodations
Considered some of the best hotels in Suzhou, modern amenities and luxury accommodations dot the booming district of Suzhou Industrial Park — or SIP, as it's locally known. Find modern-day comforts and proximity to nightlife, shopping, and dining at luxe hotels from internationally recognized brands like W Hotels, Crowne Plaza, InterContinental, Shangri-La, Hyatt, and more. Beyond the SIP, the old town district of Gusu is known for its thousand-year-old temples, authentic cuisine, and enriching museums. Stay in well-known names like Sheraton and Marriott, or opt for local, four-star accommodations like Suzhou Garden Hotel, Scholars Hotel, and Blossom Hill.
Classical Art Forms
Suzhou's influence on Chinese culture spans back 2,500 years, and the remnants of its intellectual pursuits are apparent through the melodies of its classical art forms such as Pingtan and Kun Opera. Performed in the Suzhou dialect of Wu, Pingtan is an ancient art of storytelling and ballad singing defined by the enunciation of the singers and smooth melodies of the songs they perform.
Distinctive to Suzhou and regarded as the pinnacle of Chinese opera, Kunqu Opera was recognized by UNESCO as a Human Beings' Verbal and Intangible Cultural Heritage Representative Work in 2001. Theatrical lines, delicate movements, and colorful costumes come together for a performance that is simultaneously graceful and haunting. Visitors can see these art forms at the Suzhou Kunqu Theatre or at the Master of Nets Garden where exclusive nightly performances take place amidst the elegant architecture from mid-March through November.
Luxurious Silk
Having served as the center of the silk industry since the Tang Dynasty, Suzhou retains its centuries-long position as the top producer of high-quality silk, and travelers can follow the silk road by visiting various locations. The Suzhou Silk Museum offers silk weaving workshops that transport visitors to the material's humble beginnings. At the No. 1 Silk Factory, visitors can see how established practices of harvesting silk have blended with modern production methods as workers tend to silkworms and unravel the cocoons by hand before weaving them on massive looms. Suzhou silk threads are used in Su Embroidery, and the Suzhou Embroidery Art Museum offers live demonstrations of the elite needlework, the detail of which can take months, or even years, to finish. Brides-to-be can take home the ultimate handmade silk souvenir, as nearly 80% of the world's silk wedding dresses come from Suzhou.
Culinary Delights
Su cuisine is notable for its sweet and delicate flavors, abundance of fish, focus on seasonality, and creative presentation. Chinese classics are redefined at the W Suzhou's SU YAN restaurant. Open for lunch and dinner, SU YAN's sophisticated presentations showcase local flavors prepared with global gourmet sensibilities. Travelers can also elevate the dining experience at Xishantang Vegetarian Restaurant in Suzhou's Tongli water town where inventive meals are served in a meditative atmosphere that doubles as a center for Buddhist study and offers tea tastings, flower arranging workshops, and scroll painting. International flavors and a romantic dining experience take center stage at the Tonino Lamborghini hotel's LE LAC restaurant overlooking Jinji Lake. The unique design of the water table provides an intimate setting while visitors dine on elevated French cuisine. After dinner, the rooftop bar at the W Suzhou is the perfect place for a night cap. Serving up craft cocktails and unparalleled views of Jinji Lake's music fountain show on Saturday evenings, the stylish hotel is the place to see and be seen after dark.
Consumers are invited to follow Suzhou Tourism on Instagram, Facebook, Twitter, and YouTube to learn more about the sweepstakes and the destination's upscale travel offerings. Participants can earn additional entries by following Visit Suzhou on Twitter and sharing the sweepstakes on their social media channels.
The online sweepstakes is part of Suzhou Tourism's continued efforts to increase awareness of Suzhou's unique experiential features, elevate its profile as a must-see destination within China, and ultimately drive visitation from North American travelers. Suzhou Tourism recently highlighted the destinations culinary offerings in a "Suzhou Cuisine" social media sweepstakes and featured its high-quality silk products during an elite New York Fashion Week celebrity gifting lounge and evening party as the exclusive destination sponsor. In February 2019, Suzhou will once again grace the stage when the destination sponsors a luxury gifting lounge during the 91st annual Academy Awards in Los Angeles, California. Consumers can follow along by visiting the website TravelToSuzhou.com or following the destination's official hashtag #TravelSuzhou and social media channels on Instagram, YouTube, Facebook, and Twitter @VisitSuzhou.
About Suzhou
Suzhou, the "Venice of China," is known for its elegant stone bridges, canals, flowing water, and noteworthy architecture. Located in the center of the Yangtze River Delta, approximately 60 miles west of Shanghai, Suzhou is one of the oldest cities in the Yangtze Basin dating back more than 2,500 years. The city boasts the beautifully manicured Classical Gardens of Suzhou, nine of which have been designated a UNESCO World Heritage Site. Each year, millions of tourists travel to Suzhou to experience the destination's more than 400 attractions, ranging from pagodas and temples to historical districts and world-class museums. As the largest industrial city in China, Suzhou continues to develop, such as the Suzhou Industrial Park (SIP), which boasts five-star hotels, the iconic Lake Jinji, and China's largest overwater Ferris wheel.
Travel to Suzhou is easily accessible via three convenient area airports with non-stop flights from North America: Shanghai Hongqiao International Airport (SHA) offers bullet train service to Suzhou, which is approximately a 50-mile, 30-minute trip; Pudong International Airport (PVG) is approximately 65 miles from Suzhou, an hour and half drive; and Sunan Shuofang International Airport (WUX) is approximately 14 miles from Suzhou, a 30-minute drive. For more information on Suzhou please visit http://www.TravelToSuzhou.com.