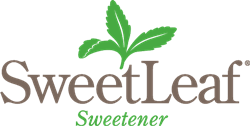 GILBERT, Ariz. (PRWEB) May 18, 2020
According to a study led by Harvard T.H. Chan School of Public Health(1), and published in the journal, Circulation, women who drink four or more sugar-sweetened beverages per day not only increase the risk of diabetes, but also have an increased risk of cardiovascular death.
Another recent study(2) published by the American Heart Association (AHA) found that women who drank two or more artificially sweetened drinks daily were 31% more likely to have a clot-based stroke, 29% more likely to have heart disease and 16% more likely to die from any cause than women who drank low- or no-calorie drinks fewer than once a week or none at all. And yet, the AHA4 says that Americans are striving for less sugar in their diets.
Some alarming statistics were recently released: Consuming more sugary or artificially sweetened beverages is linked to a higher risk of type 2 diabetes, according to the American Diabetes Association(3). At least one additional half-serving increases that risk by 16%, but when the sugary or artificially sweetened drink is replaced by water, coffee or tea, the risk drops to as low as 2%, according to the study. Researchers analyzed data from 80,647 women participating in the Nurses' Health Study (1980-2014) and from 37,716 men in the Health Professionals Follow-up Study (1986-2014). For both studies, participants answered questionnaires about lifestyle factors and health status every two years.
"The American Heart Association recommends a daily added sugar limit of no more than 9 teaspoons/36 grams for men and 6 teaspoons/24 grams for women and children ages 2 through 18; zero added sugar to children below the age of 2," said Carol May, CEO of Wisdom Natural Brands®, maker of SweetLeaf® Sweeteners. "While one 12-ounce soda (nearly 10 teaspoons/39 grams of sugar) a day exceeds the recommended amount of added dietary sugars, SweetLeaf provides a zero calorie, no artificial sweeteners, no sugars option for those wanting to reduce added sugars in foods and beverages—with all the great taste and desired sweetness."
"The first, easy step to adopting a better diet is to start by reducing added sugars in your foods, beverages, and recipes," says May. "No matter what diet you are following, using a sweetener to keep the taste you desire with zero calories and no sugars is a very simple but effective beginning to a healthier lifestyle."
SweetLeaf Sweeteners are a plant-based sugar alternative that will reduce added sugar intake without losing the sweetness. With zero calories, zero carbs, no sugars and no artificial sweeteners, SweetLeaf adds award-winning taste without the negative health effects of added dietary sugars. From SweetLeaf's natural and organic packets to fruit-flavored Water Drops® for a delicious upgrade to still or sparkling water to 16 flavors of Sweet Drops® in everyday beverages and foods, SweetLeaf provides endless options to reduce or eliminate added dietary sugars.
SweetLeaf has developed a conversion chart on its website to help make that change.
For more information about SweetLeaf, visit SweetLeaf.com. For product home delivery go to: Shop.SweetLeaf.com
1 "Higher consumption of sugary beverages linked with increased risk of mortality." https://www.hsph.harvard.edu/news/press-releases/sugary-beverages-linked-with-higher-risk-of-death/, Harvard T.H. Chan School of Public Health, March 2019, accessed April 2020.
2 "Artificially Sweetened Beverages and Stroke, Coronary Heart Disease, and All-Cause Mortality in the Women's Health Initiative." https://www.ahajournals.org/doi/10.1161/STROKEAHA.118.023100, American Heart Association Journals, February 14, 2019, accessed April 2020.
3 "Changes in Consumption of Sugary Beverages and Artificially Sweetened Beverages and Subsequent Risk of Type 2 Diabetes: Results From Three Large Prospective U.S. Cohorts of Women and Men." https://care.diabetesjournals.org/content/42/12/2181.long, American Diabetes Association, December, 2019, accessed April 2020.
For interviews with company leadership, please contact the name listed at the bottom of the release.
###
About WISDOM NATURAL BRANDS®, maker of SweetLeaf Sweeteners
Wisdom Natural Brands®, based in Gilbert, Ariz., has been the leading stevia expert and industry pioneer with its plant-based SweetLeaf®Sweeteners brand for more than 35 years. SweetLeaf is the only stevia brand winning 36 awards for taste and innovation. SweetLeaf Organic Monk Fruit is a 1:1 sugar replacement and available in granular, squeezable, and liquid drops, totalling 18 products. SweetLeaf Sweeteners have zero calories, no sugars, a non-glycemic response, and no artificial ingredients. SweetLeaf Stevia is sold in boxes containing 35 or 70 packets and shaker jars (organic or natural) for easy home use. SweetLeaf Liquid Stevia Sweet Drops®add flavor without calories, no sugars, or artificial sweeteners to foods, beverages, and recipes. Organic Sweet Drops are available in three popular flavors: English Toffee, Vanilla Crème, and SteviaClear®. SweetLeaf Stevia Water Drops®add delicious flavor to still or sparkling water. New Better than Sugar!®powdered and granular, natural and organic, is a sugar replacement measuring cup-for-cup like sugar—without any of the calories or carbs and no sugar. SweetLeaf Sugar-Free Stevia Syrup, in three popular flavors, brings the incredible sweetness of stevia and monk fruit, with only 70 calories per serving. Wisdom introduced herbal blends made from Yerba Maté through its Wisdom of the Ancients®brand, one of the most respected herbal lines in the natural industry. Wisdom of the Ancients herbal blends are available in bags and loose leaves and come in a variety of beneficial flavors. And new no-sugar, zero-calorie Yerba Maté Energy Shots, available in regular and orange flavors, provide energy with 200 nutrients and 100% naturally occurring caffeine. SweetLeaf Sweeteners and Wisdom of the Ancients' products are available at: Shop.SweetLeaf.com, health food stores, natural groceries, supermarkets, and online retailers.
MEDIA CONTACT:
Barbara McFadden
McFadden/Gavender
O: (520) 882-6262
M: (520) 990-6040
barbara@mcfaddengavender.com
Website:
SweetLeaf.com
WisdomNaturalBrands.com