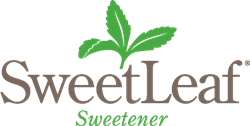 "We've listened to our consumers and are pleased to be able to deliver what they are asking for"
GILBERT, Ariz. (PRWEB) May 04, 2020
For several years, people around the world have been moving toward an organic lifestyle in the way they live, the products they buy, and the foods they eat. Eating organically grown food has become the preference of a growing number of consumers around the world.
More than a decade ago, Wisdom Natural Brands®, maker of SweetLeaf® Sweeteners, released its first organic products, SweetLeaf Organic Stevia Sweetener in packets and shaker jar. Since then, the company has added more organic products to its family of sweeteners, all certified by Quality Assurance International (QAI).
The stevia used in SweetLeaf products is USDA Organic Certified. To be certified organic, 95% of all the product's ingredients must be organic. SweetLeaf products use certified organic stevia in all products whether completely organic or not. The company's products are of the highest quality, taking care to make sure its stevia is grown and processed to the world's highest standards.
According to QAI, organic products must be grown without the use of synthetic pesticides and fertilizers, sewage sludge, genetically modified organisms or ionizing radiation. The World Counts says foods that are grown organically reduce pollution, conserve water, reduce soil erosion, increase soil fertility, and use less energy. Because no pesticides or chemicals of any kind are used in the farming of organic food, they're a healthier choice for people and for the planet.
"We've listened to our consumers and are pleased to be able to deliver what they are asking for," said Carol May, CEO of Wisdom Natural Brands, parent company of SweetLeaf Sweeteners. "Our products are a better-for-you sweetener alternative, gluten free, and non-GMO, with no sugars, zero calories, no artificial sweeteners, and they are absolutely delicious," May said.
SweetLeaf's organic products currently include:

Organic SweetLeaf Sweetener in 35- and 70-count boxes and shaker jar
Organic SweetLeaf Liquid Stevia Sweet Drops®, in three delicious flavors: English Toffee, Vanilla Crème, and SteviaClear®
Organic Better than Sugar! ® powdered, a zero-calorie, 1:1 substitute for sugar
Organic Better than Sugar! ® granular, a zero-calorie, 1:1 substitute for sugar
Organic SweetLeaf Stevia Leaf Extract, pure stevia in concentrated form
The company's water-based extraction process yields a product free of solvent artifacts, so there is no aftertaste, making it perfect for sweetening hot or cold beverages, cereals, fresh fruit, yogurt, entrees, desserts, appetizers, recipes and more. SweetLeaf's Conversion Chart and Conversion Calculator make replacing sugar with SweetLeaf in recipes even easier.
Wisdom Natural Brands is planning to release more organic products in the near future.
SweetLeaf Sweeteners are available at: Shop.SweetLeaf.com, health food stores, natural groceries, supermarkets, and online retailers.
For more information about SweetLeaf, visit SweetLeaf.com. For interviews with company leadership, please contact the name listed at the bottom of the release.
About WISDOM NATURAL BRANDS, maker of SweetLeaf Sweeteners
Wisdom Natural Brands®, based in Gilbert, Ariz., has been the leading stevia expert and industry pioneer with its plant-based SweetLeaf® Sweeteners brand for more than 35 years. SweetLeaf is the only stevia brand winning 36 awards for taste and innovation. SweetLeaf Organic Monk Fruit is a 1:1 sugar replacement and available in granular, squeezable, and liquid drops, totalling 18 products. SweetLeaf Sweeteners have zero calories, no sugars, a non-glycemic response, and no artificial ingredients. SweetLeaf Stevia is sold in boxes containing 35 or 70 packets and shaker jars (organic or natural) for easy home use. SweetLeaf Liquid Stevia Sweet Drops® add flavor without calories, no sugars, or artificial sweeteners to foods, beverages, and recipes. Organic Sweet Drops are available in three popular flavors: English Toffee, Vanilla Crème, and SteviaClear®. SweetLeaf Stevia Water Drops® add delicious flavor to still or sparkling water. New Better than Sugar!® powdered and granular, natural and organic, is a sugar replacement measuring cup-for-cup like sugar—without any of the calories or carbs and no sugar. SweetLeaf Sugar-Free Stevia Syrup, in three popular flavors, brings the incredible sweetness of stevia and monk fruit, with only 70 calories per serving. Wisdom introduced herbal blends made from Yerba Maté through its Wisdom of the Ancients® brand, one of the most respected herbal lines in the natural industry. Wisdom of the Ancients herbal blends are available in bags and loose leaves and come in a variety of beneficial flavors. And new no-sugar, zero-calorie Yerba Maté Energy Shots, available in regular and orange flavors, provide energy with 200 nutrients and 100% naturally occurring caffeine. SweetLeaf Sweeteners and Wisdom of the Ancients' products are available at: Shop.SweetLeaf.com, health food stores, natural groceries, supermarkets, and online retailers.
MEDIA CONTACT:
Barbara McFadden
McFadden/Gavender
O: (520) 882-6262
M: (520) 990-6040
barbara@mcfaddengavender.com
Website:
SweetLeaf.com
WisdomNaturalBrands.com