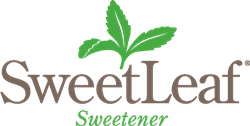 Eliminating dietary sugars can reduce or minimize the chance of getting several dangerous diseases.
GILBERT Ariz. (PRWEB) June 25, 2020
In 1900, the average lifespan for men in America was a mere 46 years. By 1950, men's average lifespan was 65; a significant improvement. Today, a man's average lifespan is 76 years - 30 years more than in 1900.
Of course, advances in medicine and diagnostics play a large role in getting males those extra years, but men have also begun taking better care of themselves. Men exercise more and are more conscious of their diet than they were several decades ago.
In 1994, Congress designated a week in June as Men's Health Week. Since then, the entire month of June has been celebrated as Men's Health Month, and SweetLeaf® is doing its part in seeing that the American male population lives longer and more healthful lives.
Eliminating dietary sugars can reduce or minimize the chance of getting several dangerous diseases. For example, there is ample evidence that excessive sugar contributes to obesity, diabetes, and heart disease.
Additionally, excessive amounts of sugar are suspected to cause liver damage, kidney damage, pancreas damage, and brain shrinkage.
To keep men, and everyone for that matter, as healthy as possible, the American Heart Association has suggested a daily limit of 36 grams, or 9 teaspoons of sugar per day for men and 25 grams, or 6 teaspoons, for women and for children 2-18 years. (Children 2 years and younger should not consume any added sugars. Plus, according to the AHA, children under 5 years should avoid drinking flavored milks, toddler formulas, plant-based/non-dairy milk, caffeinated beverages, and sugar- and low-calorie sweetened beverages, which can be a big source of added sugars with no nutritional value.)
Living sugar free, however, doesn't require abandoning the foods we love. Continuing to enjoy life's sweetness is as simple as replacing sugar with plant-based SweetLeaf sweeteners. Plus, SweetLeaf has a non-glycemic response, so it doesn't affect blood sugar levels.
It's easy to accurately replace dietary sugars by using SweetLeaf's downloadable Conversion Chart or interactive, online Conversion Calculator.
Try great tasting SweetLeaf Stevia or SweetLeaf Organic Stevia in packets or shaker jar; Water Drops® water enhancer in six delicious fruit blends; delicious Sweet Drops® in 2-ounce or convenient 50ml bottles, or organic Better Than Sugar!®, a one-to-one sugar replacement in both powder and granulated form.
SweetLeaf products are available online at Shop.SweetLeaf.com, or at your favorite health food stores, natural groceries, supermarkets, and online retailers.
For interviews with company leadership, please contact the name listed at the bottom of the release.
About WISDOM NATURAL BRANDS®, maker of SweetLeaf Sweeteners
Wisdom Natural Brands®, based in Gilbert, Ariz., has been the leading stevia expert and industry pioneer with its plant-based SweetLeaf® Sweeteners brand for 38 years. SweetLeaf is the only stevia brand winning 36 awards for taste and innovation. SweetLeaf Organic Monk Fruit is a 1:1 sugar replacement and available in granular, squeezable, and liquid drops, totalling 18 products. SweetLeaf Sweeteners have zero calories, no sugars, a non-glycemic response, and no artificial ingredients. SweetLeaf Stevia is sold in boxes containing 35 or 70 packets and shaker jars (organic or natural) for easy home use. SweetLeaf Liquid Stevia Sweet Drops® add flavor without calories, no sugars, or artificial sweeteners to foods, beverages, and recipes. Organic Sweet Drops are available in three popular flavors: English Toffee, Vanilla Crème, and SteviaClear®. SweetLeaf Stevia Water Drops® add delicious flavor to still or sparkling water. New Better than Sugar!® powdered and granular, natural and organic, is a sugar replacement measuring cup-for-cup like sugar—without any of the calories or carbs and no sugar. SweetLeaf Sugar-Free Stevia Syrup, in three popular flavors, brings the incredible sweetness of stevia and monk fruit, with only 70 calories per serving. Wisdom introduced herbal blends made from Yerba Maté through its Wisdom of the Ancients® brand, one of the most respected herbal lines in the natural industry. Wisdom of the Ancients herbal blends are available in bags and loose leaves and come in a variety of beneficial flavors. And new no-sugar, zero-calorie Yerba Maté Energy Shots, available in regular and orange flavors, provide energy with 200 nutrients and 100% naturally occurring caffeine. SweetLeaf Sweeteners and Wisdom of the Ancients' products are available at: Shop.SweetLeaf.com, health food stores, natural groceries, supermarkets, and online retailers.
MEDIA CONTACT:
Barbara McFadden
McFadden/Gavender
O: (520) 882-6262
M: (520) 990-6040
barbara@mcfaddengavender.com
Website:
SweetLeaf.com
WisdomNaturalBrands.com