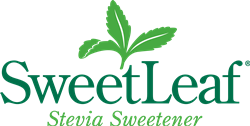 "SweetLeaf products fit perfectly into my winning Cruise Control plan of including a plant-based sweetener with zero calories/carbs, no sugar, and delicious taste into your diet."
GILBERT, Ariz. (PRWEB) January 24, 2020
SweetLeaf Stevia Sweetener, the world's most trusted stevia brand™, is teaming up with celebrity fitness expert and best-selling nutrition author Jorge Cruise to educate consumers on losing weight through better diets with low to no sugars and intermittent fasting.
"I'm an enthusiastic advocate of intermittent fasting, that is fat burning and boosting your energy, and for reducing added sugars in the diet and replacing them with healthier alternatives," said Cruise. "SweetLeaf products fit perfectly into my winning Cruise Control plan of including a plant-based sweetener with zero calories/carbs, no sugar, and delicious taste into your diet. I just had to reach out to the owner of SweetLeaf for a partnership. What a great match!"
"Jorge Cruise knows the importance of managing dietary sugars," said Carol May, CEO of Wisdom Natural Brands, maker of SweetLeaf Stevia Sweetener. "We're happy to partner with Jorge to give Americans the knowledge they need to make wiser food and beverage choices, which will lead to a healthier, longer lifestyle."
Cruise will write blogs featuring SweetLeaf products, give VIP gift boxes with SweetLeaf products to celebrities, feature SweetLeaf products in his "Ask Jorge" streaming series, post on social media about SweetLeaf and appear in SweetLeaf ads. Jorge Cruise will make a special appearance at the SweetLeaf booth in March at Natural Products Expo West 2020 in Anaheim, Calif.
Cruise's 30-plus titles have sold more than 8 million copies. After writing the No. 1 New York Times best-selling book "The 100," Cruise shifted his focus to the dangers of sugar calories. Cruise believes the rise of insulin levels from consuming sugars and carbohydrates contributes to belly fat.
Cruise has worked with many celebrities including Oprah Winfrey, Mario Lopez, Katie Couric, Bethenny Frankel, Kelly Clarkson, Anderson Cooper, Tyra Banks, Jennifer Lopez, Eva Longoria, Khloe Kardashian, Miley Cyrus and Steve Harvey. He has appeared on numerous TV shows including "The Oprah Winfrey Show," "Good Morning America," the "Today" show, "Dateline NBC," "The View," "The Tyra Banks Show," Steve Harvey's talk show and "Dr. Oz."
For more information about SweetLeaf, visit http://www.SweetLeaf.com. For interviews with company leadership, please contact the name listed at the bottom of the release.
###
About WISDOM NATURAL BRANDS®
Wisdom Natural Brands®, based in Gilbert, Ariz., has been the leading stevia expert and industry pioneer with its plant-based SweetLeaf® Stevia Sweetener brand for more than 35 years. SweetLeaf is the only stevia brand winning 36 awards for taste and innovation. SweetLeaf Stevia Sweetener has zero calories, no sugars, a non-glycemic response, and no artificial ingredients. New Better than Sugar! powdered and granular, natural and organic, bakes, browns, and measures cup-for-cup like sugar—without any of the calories or carbs. SweetLeaf® Stevia Sugar-Free Syrup, in three popular flavors, brings the incredible sweetness of stevia and monk fruit, with only 70 calories per serving. Wisdom introduced herbal blends made from Yerba Maté through its Wisdom of the Ancients® brand, one of the most respected herbal lines in the natural industry. Wisdom of the Ancients herbal blends are available in bags and loose leaves and come in a variety of beneficial flavors. SweetLeaf and Wisdom of the Ancients products are available at health food stores, natural groceries, supermarkets, and online retailers.
MEDIA CONTACT:
Barbara McFadden
McFadden/Gavender
O: (520) 882-6262
M: (520) 990-6040
barbara@mcfaddengavender.com
Website:
SweetLeaf.com
WisdomNaturalBrands.com