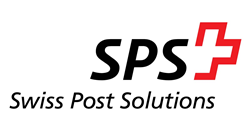 NEW YORK (PRWEB) October 30, 2019
Swiss Post Solutions (SPS), an innovative leader in business process outsourcing (BPO) and digitization solutions, has announced the appointment of Ralf Schulz as Chief Financial Officer for North America, reporting directly to the SPS North America Chief Executive Officer, Dan Moscatiello. Ralf replaces John Chestnut, who held the position through a period of significant expansion and growth in SPS' BPO business since 2014. John will move into a new role with SPS, handling strategic, high-impact projects tied to further fueling organizational growth.
Ralf comes to SPS, North America from Bern, Switzerland, where he has held the role of Head of Global Financial Reporting for Swiss Post Solutions since 2015. During this time, he managed international financial reporting standards, streamlined financial reporting processes and increased transparency. Additionally, Ralf coordinated the bi-annual global SPS risk management process and managed the SPS global insurance program.
SPS Chief Executive Officer, Dan Moscatiello, said, "As CFO, Ralf will be tasked with ensuring financial compliance and overseeing SPS' continued growth, which has been rapidly accelerating over the past few years. His previous experience as a member of SPS' Global Finance makes him a valuable asset for the North American operation."
Ralf Schulz added, "I am very pleased to be joining the North American team that has led the continual growth within our organization in recent years."
Ralf is a Certified Public Accountant in Germany and received his MBA at the University of Hamburg. Prior to joining SPS, Ralf was the Divisional CFO, Agriculture Commodity Trading and Processing, at Archer Daniels Midland (ADM) in Switzerland.
About SPS
We connect the physical and digital worlds
Swiss Post Solutions (SPS) is a leading outsourcing provider for business processes solutions and innovative services in document management. A strong international client base relies on SPS' ability to envision, design and build end-to-end solutions and to be its trusted advisor for the key value drivers in BPO: location strategy, process optimization and technology, such as intelligent automation. Part of the Swiss Post Group headquartered in Bern, Switzerland, SPS' 7,500 employees and specialized partners span the full range of the industry with focus on banking, insurance, telecommunications and healthcare, addressing customer needs in more than 20 countries.
Swiss Post Solutions (SPS) North America (NA) offers a comprehensive suite of business process outsourcing solutions and document management services that transform key business applications from paper to digital documents, enabling improved workflow and enhanced efficiencies. In the field of outsourced office services, SPS NA provides solutions to clients from an array of industries, including higher education, legal, financial services, insurance, media & entertainment and manufacturing among others. Headquartered in New York City, SPS NA has offices in Los Angeles, San Francisco, Chicago and Washington DC.
For further information, please go to http://www.swisspostsolutions.com