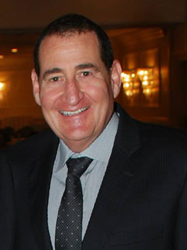 "Current market conditions have created such pricing disparities that a great agent is more important now than ever before. At Rodeo Realty we provide agents the tools they need to succeed in any market." – Syd Leibovitch
BEVERLY HILLS, Calif. (PRWEB) January 24, 2023
Rodeo Realty: Syd's commitment to excellence in the Southern California Real Estate Industry is highlighted by his decades-long standing as one of the most powerful leaders in Real Estate.
Leibovitch founded Rodeo Realty in 1986 and today heads the firm, which has over 1,200 agents in Los Angeles and Ventura County who did approximately $7 billion in transactions during 2021. He began selling real estate in his early 20s and founded the initial iteration of Rodeo Realty, Paramount Properties when he was 25.
Rodeo Realty attracts top-quality agents throughout the Southern California region. The firm is known for its boutique style and international reach. Throughout the course of the last decade, Rodeo Realty has established itself as the premier firm in Los Angeles and the largest independently owned firm in California.
"Current market conditions have created such pricing disparities that a great agent is more important now than ever before. At Rodeo Realty we provide agents the tools they need to succeed in any market." – Syd Leibovitch
Syd Leibovitch is a graduate of UCLA where he was a world-class talent on the school's distance running team. Syd's interest in real estate and finance began at UCLA when he took his first course in Money and Banking.
Syd's passion for Real Estate extends far beyond being a CEO. He was one of the top agents in Los Angeles during the 80s and 90s. He averaged selling over a house a week for nearly 15 years. His understanding of the market and the need for excellent client service encourage him to provide top-of-the-line services for agents and clients.