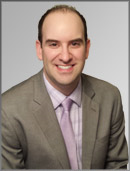 I volunteered to assist NLC as a way to give back and get involved with the community.
Seattle, WA (PRWEB) March 29, 2016
Once about every five weeks for the past five years, Richard Symmes, a bankruptcy attorney at Symmes Law Group, has been volunteering his time and services at the King County Bar Association's Neighborhood Legal Clinics (NLC), which offers free legal advice and referrals to King County and Washington State residents who might otherwise have no access to the legal system. "I volunteered to assist NLC as a way to give back and get involved with the community," said Symmes.
During his volunteer time at NLC, Symmes counsels three to four people on average, spending about thirty minutes with each person dealing with debt-related issues. The goal of the debtor's clinic is to assist low-income people and advise them of their legal options, ensuring they get the help they need.
"Many people come in because they have been served with a lawsuit and need to know what to do, and we advise them how to respond to the lawsuit and provide them with options," said Symmes. "For many people, the best option is to file for Chapter 7 bankruptcy. We screen people to see if they are a good candidate and also assist them in preparing the documents required to file for bankruptcy."
About Richard Symmes, Symmes Law Group, PLLC
Richard Symmes is the principal attorney at Symmes Law Group, PLLC. Mr. Symmes focuses his practice on bankruptcy and debt settlement matters and is an experienced bankruptcy advocate, having filed and prepared numerous bankruptcy petitions. Symmes Law Group was formed with the idea of delivering impeccable personal service to all clients, while utilizing technology in order to keep legal fees at a reasonable and affordable rate. For more information, please call (206) 682-7975, or visit http://www.bankruptcy-law-seattle.com. The law office is located at 1001 Fourth Avenue, Suite 3200, Seattle, WA 98154.
About the NALA™
The NALA offers small and medium-sized businesses effective ways to reach customers in the digital age, while providing a single-agency source that helps them flourish in their local community. The NALA offers its clients an array of marketing tools from press release campaigns and social media management to a cause marketing program. The NALA's mission is to make businesses relevant and newsworthy, both online and through traditional media, by providing increased exposure at reasonable costs. For media inquiries, please call 805.650.6121, ext. 361.