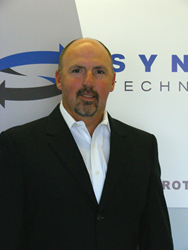 This certification is validation that we're providing our clients with the highest level of data security in the industry
Kansas City, MO (PRWEB) May 16, 2017
Synetic Technologies, Inc. (Synetic), an industry leader in secure IT Asset Disposition (ITAD) and value recovery services, has received AAA Certification by the National Association for Information Destruction(NAID). The company has been awarded NAID AAA certification for both mobile and plant-based electronic data destruction.
NAID is the standards-setting body for the information destruction industry. Its certification program was developed by information security professionals and is recognized by thousands of private and governmental organizations globally. NAID verifies a certified provider's qualifications through a comprehensive series of scheduled and unannounced audits.
NAID AAA Certification verifies that protocols are in place to ensure the security of confidential material through all stages of the destruction process, including transfer of custody, handling, transporting, storing, destroying, and disposing of data-bearing materials responsibly. The certification process is designed to ensure global enterprises adhere to the numerous laws and regulations put in place to protect PII and confidential data, including PCI, HIPAA, HITECH, FACTA, GLBA, NERC, FISMA, and Sarbanes-Oxley.
Ron Helmer, CEO of Synetic, said, "Synetic is very proud to be honored with AAA Certification by NAID. We have been a member of NAID for years and have aligned our operational protocols with NAID's high standards from the beginning. This certification is validation that we're providing our clients with the highest level of data security in the industry while offering additional peace of mind to our clients that they are fulfilling their legal due diligence requirements."
The NAID AAA Certification follows Synetic's recent upgrade from the ISO14001:2004 to the ISO14001:2015 environmental standard and its R2:2013 re-certification. Originally created by a multi-stakeholder committee led by the U.S. EPA, R2 is the most-accepted global standard for data security and environmental compliance governing the electronics recycling industry.
Synetic offers a full suite of secure and compliant ITAD services to Fortune-listed leaders in healthcare, finance, technology, education and retail. ITAD services include certified data destruction; secured transport, testing and refurbishing of IT assets; remarketing; R2 certified e-waste recycling; and comprehensive reporting. Synetic holds a patent on its data sanitization platform, offering both virtual and physical data destruction under the Data Annihilator brand.