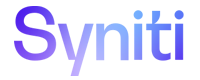 "With Syniti, we are enhancing our capabilities & expertise to further help our clients align data with business value, drive continuous data quality through migration from legacy ERP to SAP S/4HANA® & beyond, leveraging analytics and intelligent insights as they become cognitive enterprises." - IBM
BOSTON (PRWEB) August 21, 2020
Syniti, a leading Enterprise Data Solution provider, today announced a strategic reseller agreement with IBM. The agreement includes IBM's worldwide ability to resell Syniti software and services, and initiates further collaboration between the companies.
Under the new agreement, IBM Services will use Syniti's purpose-built software, the Syniti Knowledge Platform™, alongside its data management solutions. According a just released IDC White Paper, "The Business Value of SAP Advanced Data Migration by Syniti," sponsored by Syniti and SAP, customers using SAP Advanced Data Migration by Syniti, a foundation for the Syniti Knowledge Platform experienced significant business values, such as:

A 303 percent three-year return on investment with an average eight-month payback on investment
46 percent faster completion of data migration projects
96 percent reduction of unplanned downtime
"Data is an accelerant to business transformation and creates a strategic advantage in strengthening the bottom lines for businesses," said Keith Costello, Global SAP Leader at IBM Services. "With Syniti, we are enhancing our technical capabilities and expertise to further help our clients align data with business value, drive continuous data quality through migration from legacy ERP to SAP S/4HANA® and beyond, leveraging analytics and intelligent insights as they become cognitive enterprises."
Kevin Campbell, CEO, Syniti, said, "Our deep focus on solving businesses' most complex data challenges, particularly in large scale consolidation and modernization programs such as ERP, CRM, PLM and HCM, has earned us the right to be our clients' trusted data partner for over 24 years. Organizing and streamlining how departments within an organization, knowledge workers, System Integrators, and other consultants work together in an orchestrated, cohesive way, while also providing clear visibility into how the effort is progressing, requires much more than extract-transform-load (ETL), data prep, or data quality tools. With IBM, we can offer the powerful streamlined advantage of IBM's expertise along with our robust innovative solutions. We are excited to collaborate with IBM to help deliver substantial value for clients who want to transform complex systems with ease, less risk, and faster time to value."
"Having Syniti team with IBM is exciting as it will allow other companies to benefit from the strength of both of these organizations just as we did," said Kim George, National Manager of Enterprise Business Solutions at Toyota Canada, Inc. "Syniti has been a great partner, addressing any concerns we had with data quality and data migration during our SAP S/4HANA implementation," said Kim George, National Manager of Enterprise Business Solutions at Toyota Canada, Incorporated (TCI).
A 20-year veteran with a proven track record of successfully leading large, transformative ERP projects, Kim leads the Enterprise Business Solutions Team responsible for managing the full application lifecycle at TCI. Kim was the Program Sponsor for TCI's Systems Transformation journey, including Digital Transformation and Landscape Modernization that spanned the implementation of SAP S/4HANA, re-engineering, build and integration of custom applications with SAP environments, and the implementation of a new data warehouse.
Syniti Knowledge PlatformTM is the premiere software offering of Syniti and is the industry's first knowledge-based cloud solution designed to optimize, guide, reuse and unlock knowledge stored within data. The solution captures knowledge found within data and meta data, reuses and retains the tangible knowledge in support of business policies to deliver business outcomes for continuous learning as their business' competitive advantage.
About Syniti
Syniti was founded in 1996 to solve business' complex data challenges, bringing synergy between data and business, and delivering confidence and progress along clients' business transformation journey. Through a combination of unique data expertise, services, and intelligent software leveraging artificial intelligence and machine learning, we help clients manage their data journey from data conversion to data quality, data archival and replication, master data management, analytics, information governance, and data strategy. Syniti is a portfolio company of private equity firm BridgeGrowth Partners LLC.
http://www.syniti.com
@syniti
@synitidata
About IBM
For more information about IBM Services, visit https://www.ibm.com/services.
For more information about IBM's SAP services, visit https://www.ibm.com/services/sap.
SAP and other SAP products and services mentioned herein as well as their respective logos are trademarks or registered trademarks of SAP SE in Germany and other countries. Please see https://www.sap.com/copyright for additional trademark information and notices. All otherr product and service. Names are the trademarks of their respective companies.
The IDC White Paper, sponsored by Syniti and SAP, "The Business Value of SAP Advanced Data Migration by Syniti" was published June 2020 and is available for download at http://www.syniti.com/businessvaluestudy.
Media Contact:
Alana Hill, Syniti
Alana.Hill@Syniti.com
+1 202 549 3690