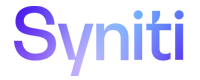 "Today's announcement is a stake in the ground that confirms our commitment to helping customers around the globe prepare for future seen and unforeseen changes and innovative moves," said Kevin Campbell Syniti CEO.
BOSTON (PRWEB) July 01, 2020
Syniti, a global data solution provider, today announced its official entrance into Japan. Syniti also announced the unification of the organization's Europe and Africa operations with its Middle East (ME) division to form the Europe Middle East and Africa (EMEA) region.
Building on the organization's transformation last year, the expansion into Japan and the fusion of the EMEA markets are part of the company's global go-to-market strategy to enlarge its footprint in key markets, accelerate innovation and drive digital transformation for customers globally. The move also further aligns the company's delivery model and territorial coverage with SAP and key strategic partners within these regions.
Under the leadership of Syniti's Head of Sales, Japan, Koji Takahashi, Syniti will open its first office in Japan, located in Tokyo. During its nine-year history in Asia, Syniti has seen a 15X revenue growth with strong profit margins.
"In the post pandemic era, we expect to see increased activities in key business initiatives such as Mergers, Acquisition and Divestitures, where data plays a critical role for success," said Kevin Campbell Syniti CEO. "Today's announcement is a stake in the ground that confirms our commitment to helping customers around the globe prepare for these types of seen and even unforeseen changes and innovative moves."
Jules Beck, Syniti EMEA President, said, "With proven delivery excellence in Europe and Africa, we can demonstrate on a much wider scale how data can unlock opportunities for increased profitability and growth for customers in the Middle East region as well. We're extending our capacity to deliver Syniti's unique approach to customer success and customer engagement in the territory, which is backed by the support of a unified EMEA organization."
"We are continuing to see a call for best-in class knowledge, expertise and resilient data solutions from Asia-based customers in all key industries," said Gordon Lam, Syniti President APJ. "With the current environment, customers are focus on getting more value from data and finding a data platform to help them accelerate business insights. We are happy to extend our commitment to serve our customers with a proven team of experts, data-centric solutions combined with over 20 years of deep data transformation experience to meet their growing needs."
Since its formation, Syniti has served global enterprises and their data management needs, particularly in complex data migrations often associated with mergers, acquisitions, and divestitures as well as digital business transformation.
According a just released IDC White Paper, "The Business Value of SAP Advanced Data Migration by Syniti," sponsored by Syniti and SAP, customers using SAP Advanced Data Migration by Syniti experienced significant business values, such as:

A 303 percent three-year return on investment with an average eight-month payback on investment
46 percent faster completion of data migration projects
96 percent reduction of unplanned downtime
About Syniti
Syniti was founded in 1996 to solve business' complex data challenges, bringing synergy between data and business, and delivering confidence and progress along clients' business transformation journey. Through a combination of unique data expertise, services, and intelligent software leveraging artificial intelligence and machine learning, we help clients manage their data journey from data conversion to data quality, data archival and replication, master data management, analytics, information governance, and data strategy. Syniti is a portfolio company of private equity firm BridgeGrowth Partners LLC. Syniti is an SAP Solution Extension Partner.
SAP and other SAP products and services mentioned herein as well as their respective logos are trademarks or registered trademarks of SAP SE in Germany and other countries. Please see https://www.sap.com/copyright for additional trademark information and notices. All other product and service names mentioned are the trademarks of their respective companies.
The IDC White Paper, sponsored by Syniti and SAP, "The Business Value of SAP Advanced Data Migration by Syniti" was published June 2020 and is available for download at http://www.syniti.com/businessvaluestudy.
http://www.syniti.com
@syniti
@synitidata
Contact:
Alana J. Hill, Syniti
Alana.Hill@Syniti.com
+1 202 549 3690