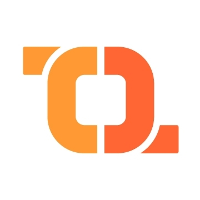 "With our donation, we hope to keep our frontline workers safe so they can return home to their families every day," said Donald Kasdon of T1 Payments. "We need to do our best to support and protect all frontline workers from the COVID-19 pandemic."
LAS VEGAS (PRWEB) July 15, 2020
T1 Payments, a leader in high-risk merchant processing, is donating to the Nevada Community Foundation's COVID-19 Emergency Response Fund in an effort to assist with the State's response, relief, and recovery efforts during the Coronavirus (COVID-19) pandemic.
Nevada Community Foundation and Nevada COVID-19 Response, Relief, and Recovery Task Force are partnering to support the state of Nevada, distributing supplies to the areas of greatest need. The fund focuses on providing first responders and healthcare providers with personal protective equipment (PPE), ventilators, testing supplies, and other medical supplies.
T1 Payments' contribution will assist Nevada's medical community and first responders, providing critical resources needed to keep health care workers and other frontline workers protected. This will help reduce pressure on medical capacity, supporting the most essential members and true heroes in the community.
"With our donation, we hope to keep our frontline workers safe so they can return home to their families every day," said Donald Kasdon of T1 Payments. "We need to do our best to support and protect all frontline workers from the COVID-19 pandemic."
T1 Payments is proud to give back to the medical community during this time of uncertainty. With their ongoing donations and support, T1 Payments hopes Nevada recovers soon from the COVID-19 pandemic.
T1 Payments continues to increase awareness and fund programs in effort to bring everyone in the Nevada community together.
For more information about how to donate to help frontline workers impacted by the COVID-19 pandemic, visit the Nevada Community Foundation website.
More about T1 Payments:
T1 Payments is a high-risk merchant processing company that is flexible, transparent, and scalable. T1 Payments' secure gateway and integrated shopping cart solutions are compliant with all Payment Card Industry Data Security Standards (PCI DSS).
In addition to high-risk merchant processing services, T1 Payments stays involved in the community through its ongoing donations and sponsorships. To learn more about the nonprofits T1 Payments supports, visit T1 Payments Community Involvement page on their website.
For more information, please visit the T1 Payments website (https://t1payments.com/) or call 1-866-518-2216.