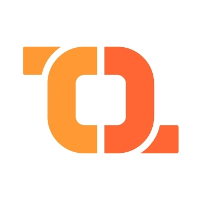 "We are grateful to be able to support an amazing nonprofit like SafeNest Las Vegas," said Donald Kasdon of T1 Payments. "We are all in this together and are here to help during this time of isolation."
LAS VEGAS (PRWEB) July 15, 2020
T1 Payments, a leader in high-risk merchant processing, is donating to SafeNest to assist in providing support to shelter residents, and anyone who may be experiencing safety issues at home during this time of uncertainty.
SafeNest's shelter and 24/7 crisis hotline remains fully operational as many families and individuals struggle with increased financial, emotional, and economic instability during the COVID-19 pandemic.
Since 1977, SafeNest has focused on five core confidential, trauma-informed services: emergency shelter, 24/7 crisis hotline, counseling, advocacy, and prevention education. SafeNest is Nevada's largest nonprofit that addresses in-house issues, serving Las Vegas, North Las Vegas, Henderson, Boulder City, Mesquite, and other surrounding rural areas.
With families being on lockdown worldwide, reports have shown an increase in family and relationship issues. In response to the COVID-19 crisis, SafeNest has put together emergency protocols at all facilities, including social distancing, cleaning and disinfecting procedures, and important safety planning during quarantine.
T1 Payments' contribution will help support the clients, residents, and families SafeNest serves by providing them with critical necessities, such as hand sanitizer, disinfecting wipes, diapers, body wash, and other basic toiletries for adults, teens, and babies.
"We are grateful to be able to support an amazing nonprofit like SafeNest Las Vegas," said Donald Kasdon of T1 Payments. "We are all in this together and are here to help during this time of isolation."
T1 Payments is proud to support the SafeNest Community and raise awareness about issues arising during the COVID-19 pandemic.
For more information about how to donate to help serve the Las Vegas community, visit the Las Vegas SafeNest website. To speak with someone directly, please call 702-646-4981.
More about T1 Payments:
T1 Payments is a high-risk merchant processing company that is flexible, transparent, and scalable. T1 Payments' secure gateway and integrated shopping cart solutions are compliant with all Payment Card Industry Data Security Standards (PCI DSS).
For more information, please visit the T1 Payments website (https://t1payments.com/) or call 1-866-518-2216.