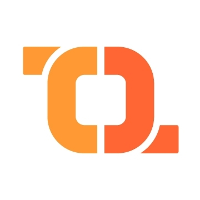 "By joining together we hope to feed everyone in the Southern Nevada community," said Donald Kasdon of T1 Payments. "It's important we continue to support our community during these tough times where we are seeing an increase in food and economic insecurities."
LAS VEGAS (PRWEB) July 15, 2020
T1 Payments, a leader in high-risk merchant processing, is giving back to Three Square in effort to provide children, seniors, and families in Southern Nevada with healthy meals.
Serving the residents of Southern Nevada since 2007, Three Square provides wholesome food to the most vulnerable neighborhoods. According to Three Square, prior to the Coronavirus pandemic, nearly 300,000 Southern Nevadans were already facing food shortages. We expect that number to grow as a result of supply chain disruptions and mass job losses in the wake of the pandemic.
They are encouraging those who are able to help the community, especially during these times of uncertainty. As the economic impact of COVID-19 continues to affect many, T1 Payments' contribution will help fight hunger in Southern Nevada.
"By joining together we hope to feed everyone in the Southern Nevada community," said Donald Kasdon of T1 Payments. "It's important we continue to support our community during these tough times where we are seeing an increase in food and economic insecurities."
For every one dollar donated, Three Square can provide up to three meals for hungry Southern Nevadans. With T1 Payments' donation, more than 250 meals will be provided to the hungry. As many families continue to be laid off, T1 Payments believes it is essential that we continue supporting organizations like Three Square.
T1 Payments is proud to give back during the COVID-19 crisis by donating to the Three Square Food Bank.
For more information about how to donate to create a community without hunger in Southern Nevada, visit the Three Square website.
More about T1 Payments:
T1 Payments is a high-risk merchant processing company that is flexible, transparent, and scalable. T1 Payments' secure gateway and integrated shopping cart solutions are compliant with all Payment Card Industry Data Security Standards (PCI DSS).
In addition to high-risk merchant processing services, T1 Payments stays involved in the community through its ongoing donations and sponsorships. To learn more about the nonprofits T1 Payments supports, visit T1 Payments Community Involvement page on their website.
For more information, please visit the T1 Payments website (https://t1payments.com/) or call 1-866-518-2216.