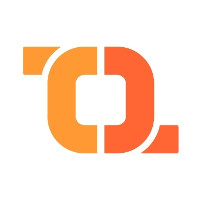 "We want to help people in need around the nation as much as possible," said Donald Kasdon of T1 Payments. "With everything that is going on, we need to come together and lend a helping hand to families and individuals who need food."
MIAMI (PRWEB) July 15, 2020
T1 Payments, a leader in high-risk merchant processing, is donating to Farm Share to assist in feeding the South Florida community.
Farm Share was established to bring fresh food, free of charge to the people in need throughout Florida. Their mission is to make sure that no Floridian goes hungry and no food goes to waste. The Farm Share organization has grown to feed millions of people and continues to distribute healthy and nutritious food during the COVID-19 shutdown.
With shoppers hoarding during the COVID-19 pandemic, it makes it difficult for low-income families to find necessities, like food, toiletries, cleaning supplies, and more. Farm Share is prepared to support hungry families and individuals during this time of need and uncertainty.
T1 Payments' contribution will help fund the purchase of nutritious food to feed the hungry of Florida.
"We want to help people in need around the nation as much as possible," said Donald Kasdon of T1 Payments. "With everything that is going on, we need to come together and lend a helping hand to families and individuals who need food."
T1 Payments is proud to donate to Farm Share and support their mission.
With the help of individuals, corporations, and municipalities, Farm Share is looking to host additional food drives for those affected by the COVID-19. The nonprofit hopes to feed more than 500 families.
For more information about how to donate to help feed the Florida community in need, visit the Farm Share website.
More about T1 Payments:
T1 Payments is a high-risk merchant processing company that is flexible, transparent, and scalable. T1 Payments' secure gateway and integrated shopping cart solutions are compliant with all Payment Card Industry Data Security Standards (PCI DSS).
For more information, please visit the T1 Payments website (https://t1payments.com/) or call 1-866-518-2216.