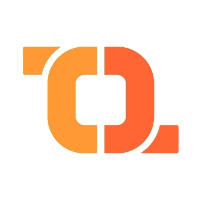 "Now is the time for merchants to ensure they are handling everything appropriately," said Donald Kasdon of T1 Payments.
LAS VEGAS (PRWEB) July 15, 2020
As more people make the shift toward online buying, T1 Payments, a leader in high-risk merchant processing, has released an insightful blog series aimed at merchants who need to efficiently process online client payments. With their blog series, T1 Payments aims to educate merchants on their fiduciary responsibilities when processing credit cards and online payments.
The blog series covers the basics of being a merchant, how to handle bank communications, information about rolling reserves, credit card processing procedures, and understanding high-risk industries. Each article is written by a financial expert who has real-world experience across various industries, taking into account that merchants have regulations that must be followed from within their own sectors, regarding the federal government, state governments, local governments, and individual payment companies such as Visa and MasterCard.
"Now is the time for merchants to ensure they are handling everything appropriately," said Donald Kasdon of T1 Payments. "Looking into the future, more people are going to hop online to do their shopping and handle everything from bills to food purchases. People are going to resist going outside or venturing into crowded locations for a long time. This is potentially a lifestyle change for the entire world."
The information provided in these blog articles are diverse in order to help merchants establish a fluid payment system and keep it running smoothly despite pushback from banks or lenders. It also includes information about staying on the right side of public opinion.
T1 Payments aims to help many businesses grow with access to payment services by removing barriers for companies in sectors such as CBD, gaming, and many other high-risk industries. They believe it is important to help small businesses grow and become more profitable.
For more information about merchant payments and how processing impacts clients, merchants, and the general public, visit T1 Payments' blog.
More about T1 Payments:
T1 Payments is a high-risk merchant processing company that is flexible, transparent, and scalable. T1 Payments' secure gateway and integrated shopping cart solutions are compliant with all Payment Card Industry Data Security Standards (PCI DSS).
In addition to high-risk merchant processing services, T1 Payments stays involved in the community through its ongoing donations and sponsorships. To learn more about the nonprofits T1 Payments supports, visit T1 Payments Community Involvement page on their website.
For more information, please visit the T1 Payments website or call 1-866-518-2216.