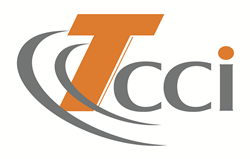 "The Caterpillar Gold SQEP status puts us near the top of their supply chain and we're proud to be a valued Caterpillar partner," President Richard Demirjian
DECATUR, Ill. (PRWEB) June 04, 2019
T/CCI Manufacturing, a world leader in compressor technology including reciprocating, swash plate, wobble plate, and variable compressor designs, has been awarded the Supplier Quality Excellence Process (SQEP) Gold certification from Caterpillar. The designation was awarded to T/CCI's global headquarters in Ningbo, China, and is given to less than one percent of Caterpillar suppliers worldwide.
"This is an extremely high honor for T/CCI and a testament to the value proposition this company was built on," T/CCI President Richard Demirjian said. "The Caterpillar Gold SQEP status puts us near the top of their supply chain and we're proud to be a valued Caterpillar partner and a trusted resource to their sourcing teams."
Caterpillar's SQEP certification recognizes their supplier's dedication to providing excellence in quality, delivery and cost, and is only awarded to those who demonstrate world-class performance on an ongoing basis. To earn the Gold SQEP standard, suppliers must be able to demonstrate their commitment to meet and sustain high-quality standards by way of product quality, on time delivery, capacity planning and customer service. Gold SQEP means the defect rate and on-time delivery on products is near perfect, eliminating gaps from their supply chain.
T/CCI has been a Caterpillar supply partner since 2011, providing the QP5H09, QP21, QP7H13 and QP7H15 for applications including Backhoe, Motor Grader, Wheel Loader and Compact Construction Machines.
T/CCI has also earned top tier supplier awards from companies like Navistar and John Deere, further solidifying their value proposition and securing their reputation as one of the top suppliers in the world for compressors in the heavy-duty trucking, construction, agriculture and passenger bus sectors.
About T/CCI Manufacturing
T/CCI is a world leader in compressor technology including reciprocating, swash plate, wobble plate, variable compressor and air brake compressor designs. We are an Original Equipment Manufacturer for trucking, off-highway, agriculture/construction, specialty vehicle and transport refrigeration markets. T/CCI is dedicated to a leadership role in the industry—investing resources through our engineering, testing and R & D labs including next generation refrigerants that reduce emissions. Our global footprint spans manufacturing locations in China, Argentina, India and the United States with warehousing, sales and engineering in Illinois, Texas, China, Argentina, Ireland, Germany, Spain, India & Mexico. We are committed to providing customers with superior products at significantly better prices. We achieve this through our application expertise, global logistics, design thinking and product innovation.