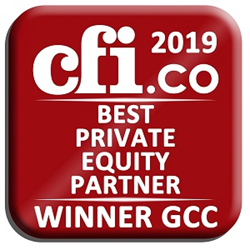 "This award inspires and motivates us more in continued pursuit of excellence." -Raphael Nagel, General Manager
DUBAI (PRWEB) January 18, 2020
Last 28th November, 2019 Tactical Management received great news from the United Kingdom.
The firm based in Dubai received the award as the Best Private Equity Partner – GCC M&A Awards 2019, from CFI.co (Capital Finance International), one of the most prestigious business, economics and finance magazine in the globe.
Each year, CFI.co seeks out individuals and organisations that contribute significantly to the convergence of economies and truly add value for all stakeholders.
CFI.co realises that best practice is to be found throughout the world and the Awards Programme aims to identify and reward excellence wherever it is found in the hope to inspire others to further improve their own performance.
Tactical Management got the award as the result of the voting from the readers, subscribers and staff working for organisations that contribute and support the CFI.co publications such as the World Bank Group, various UN and EU bodies, as well as other prominent entities.
AWARDS CRITERIA
The CFI.co award selection panel used a wide range of criteria to help it reach informed decisions regarding the awards, lending the critical eye of a collective 170 years of business journalism, corporate leadership and academia to the exhaustive information gathered by the award body's own research team.
Some of the more important factors taken into consideration are: Shareholder value added, Financial performance, Cost effectiveness, Capabilities of team, Negotiation skills, between others.
Raphael Nagel, General Manager of Tactical Management, who was recently named as one of the Renowned Investment Gurus 2020 by the Indian magazine Business APAC and will be featured in the front cover of the magazine in January 2020 edition, declared: "We are deeply touched by the award granted to our organization. We would like to express our heartfelt gratitude for choosing us as the Best Private Equity Partner-GCC, M&A Awards 2019. This award inspires and motivates us more in continued pursuit of excellence."