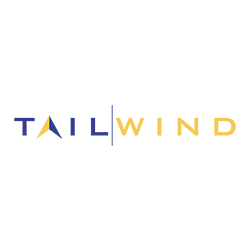 TailWind will continue to expand our offerings and our reach to offer game-changing solutions to our clients.
PLYMOUTH, Minn. (PRWEB) November 27, 2018
TailWind is moving its headquarters from the Plymouth suburb of Minneapolis to Minnetonka. The move is a reflection of the company's national strategy and is being made for three key reasons that will positively impact both employees and customers.
Once the move is made, "TailWind will continue to expand our offerings and our reach to offer game-changing solutions to our clients," according to Andy Siemens, TailWind CEO.
The move is being executed primarily to accommodate expansion and become more customer-centric, as well as for the convenience of the location. TailWind will have a larger overall space for its employees as the business continues to grow.
With TailWind's focus on managed services and adoption of their three pillars, the company is delivering deeper and wider services to its customers. As a result, TailWind needed a way to organize customer-facing resources that incorporated all their specialties. The move helps remove departmental boundaries and allows the company to adopt a more customer-centric approach.
TailWind also needed to build out unique spaces for their expanding set of services. The new facility features a Network Operations Center (NOC) housing their tier 1 and tier 2 engineers. Further, their growth in asset management required a larger and more sophisticated stage and configuration lab. The new location will also have better-configured warehousing and material handling.
And to better align with TailWind's national strategy, the new facility is significantly closer to MSP International Airport and travel-related services like hotels and restaurants. The company has experienced an increased pace of travel to and from their facility by employees, customers, and partners, and the move is conducive to catering to related needs.
"TailWind is dedicated to being a resource across North America that multi-location enterprise clients can look to for a comprehensive solution to their IT/telecom needs across their organization," said Siemens.
TailWind's broadband aggregation service bundles internet and circuits for multi-location businesses and streamlines managing those connections with a single invoice. To learn more about how TailWind can be a true partner to your enterprise, reach out today.